Where to stay in Puerto Madryn?
There are many accommodation options in Puerto Madryn, Trelew and Puerto Piramides, as well as in the area of Rawson and Playa Unión.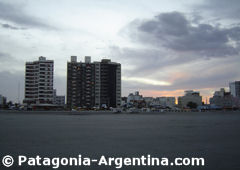 Book your Hotel at Puerto Madryn rightaway by clicking here!
The two most iconic & emblematic Natural Monuments in Argentina, both declared World Heritage Sites, toured in six unforgettable days. The immense glaciers in Patagonia and the spectacular Iguaz√ļ Waterfalls in the north-eastern region of the country, will leave you breathless.