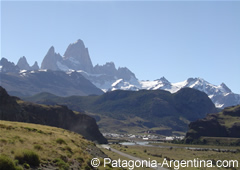 El Chaltén, a new mecca for adventure tourism, is one of the youngest towns in Argentina.
El Chaltén's stable population comes from all over the world and multiplies every year. Many came just to "spend the summer" and ended up willing to stay for life. The shelter of the imposing Mount Fitz Roy and the unique sensation of living in a privileged corner of the world caught them.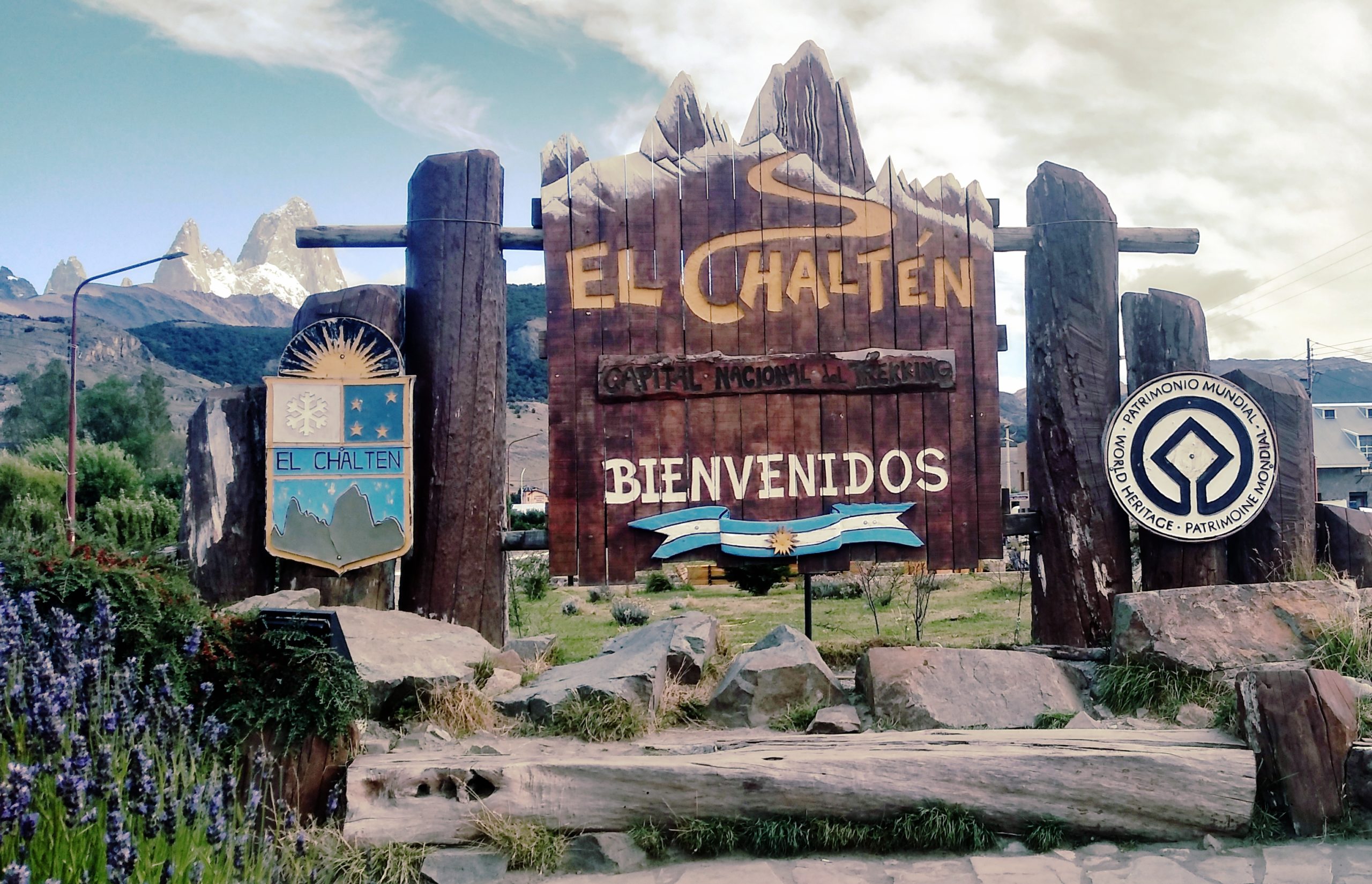 A young history
El Chaltén was founded on October 12, 1985, in territories that, until the end of the 20th century, were the subject of prolonged border conflicts between Argentina and Chile for the possession of Lago del Desierto and surrounding areas. In fact, these geopolitical reasons were the ones that motivated the settlement of the town by Argentina. The Santa Cruz provincial government initially built houses and that is how the story began. El Chaltén had just 41 stable inhabitants in the 1991 census, climbed to 371 a decade later and today there are almost 2000. Clearly an astonishing demographic growth rate for this town that, as proof of its youth, until the beginning of 2021 it did not have its own cemetery.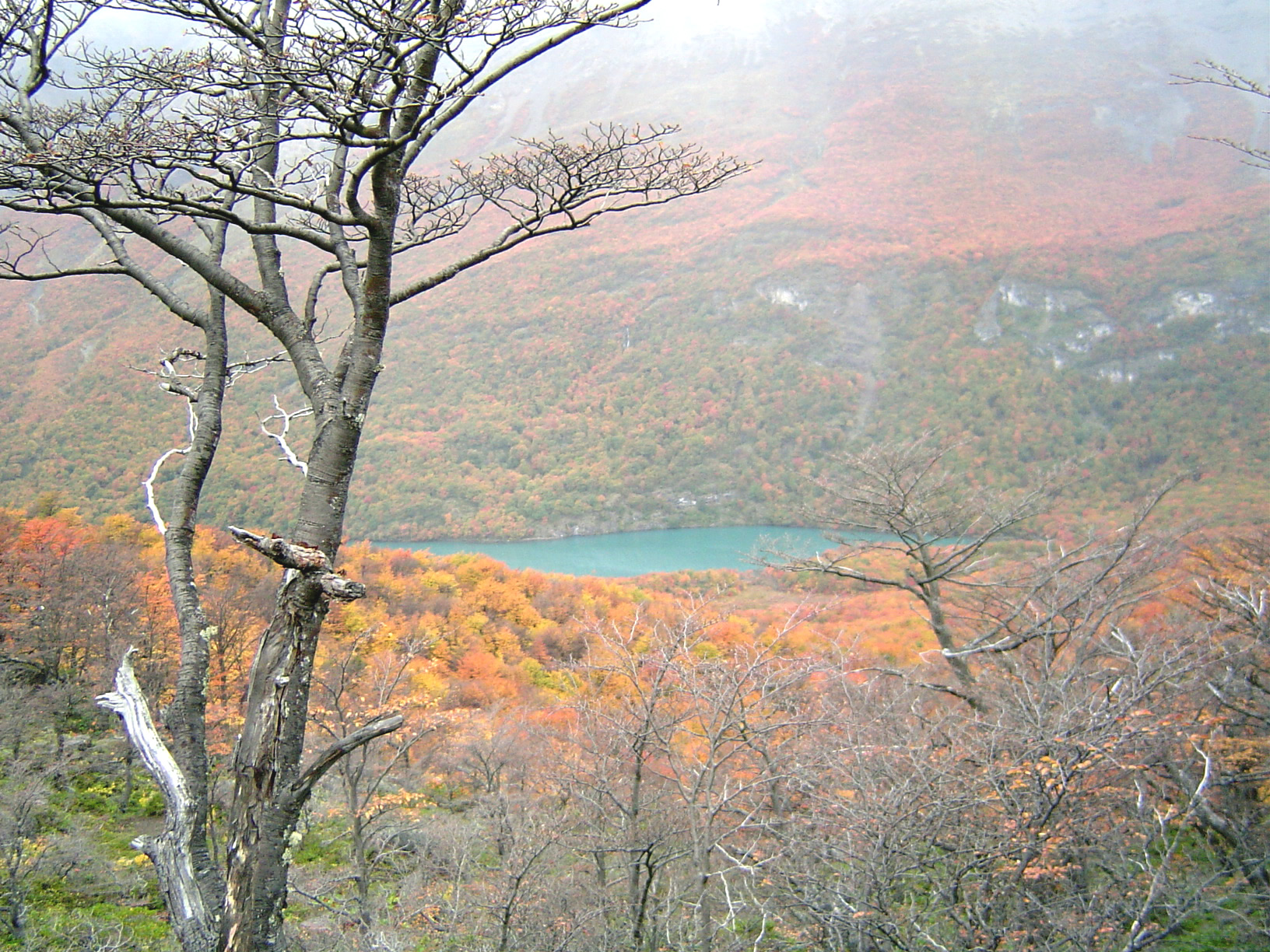 What is life like in El Chaltén?
El Chaltén is a charming small town: it is surrounded by the course of the De las Vueltas and Fitz Roy rivers (at the foot of the Fitz Roy and Torre mountains) and resembles a stone amphitheater, surrounded by ice and snow. Houses are all low with gabled roofs and most streets are unpaved. What makes El Chaltén unique is the imposing silhouette of the granite Spiers of Mt. Fitz Roy (elevation 3,405 m / 11,171 ft) that can be seen from anywhere in town.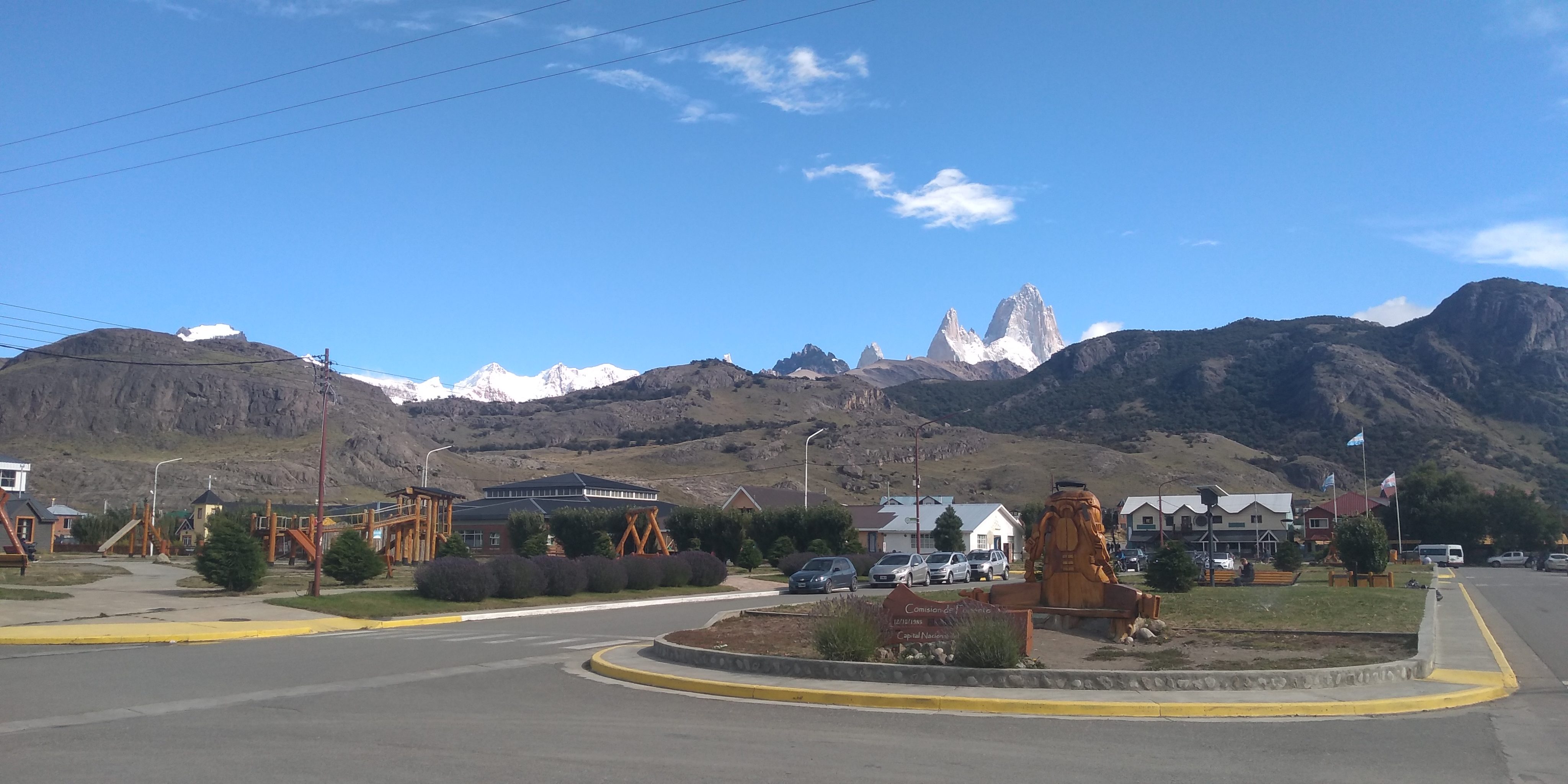 Isolation is one of the positive features of this place. Mobile phones do not have very good signal coverage and Internet access is sometimes poor or intermittent (as well as expensive). But on the other hand, this same condition is one of its greatest assets: El Chaltén is still a place without pollution, and its neighbors and authorities strive to keep it this way.
A waste recycling system operates and whenever possible the electrical and telephone wirings run underground to avoid visual contamination of the landscape. The introduction of non-native plant and animal species is also prohibited. Everyone is vigilant so that the impact of tourism does not undermine their great treasure: the delicate balance of the natural environment that surrounds them.

Chaltén or Fitz Roy?
It was the Expert Francisco Pascasio Moreno who named Mount Fitz Roy, in honor of the captain of the Schooner Beagle with which Charles Darwin sailed in Patagonia. Chaltén was the name given by the aborigines and it means "smoking mountain" in the Tehuelche language. They thought it was a volcano, because of the eternal smoke that apparently rises from its top. But it is not smoke but clouds. The west face of the mount, always hidden from the eyes of the inhabitants, forms a sort of gutter through which the wind rises at full speed, dragging the clouds and carrying them towards the summit, where they are seen as an eternal white smoke.

Best things to do and why to visit El Chaltén
El Chaltén is the National Capital of Hiking. The number of tourists from all over the world who arrive during each season is remarkable, almost all of them for the same reason: trekking around Mount Fitz Roy.
There is a great variety of possible hikes, expeditions, and excursions that will satisfy both those who just want to walk surrounded by enchanting landscapes without making that much effort, as well as the great adventurers.
Tip: Upon your arrival in the village, you will pass by the Tourist Bureau where free hiking maps are offered.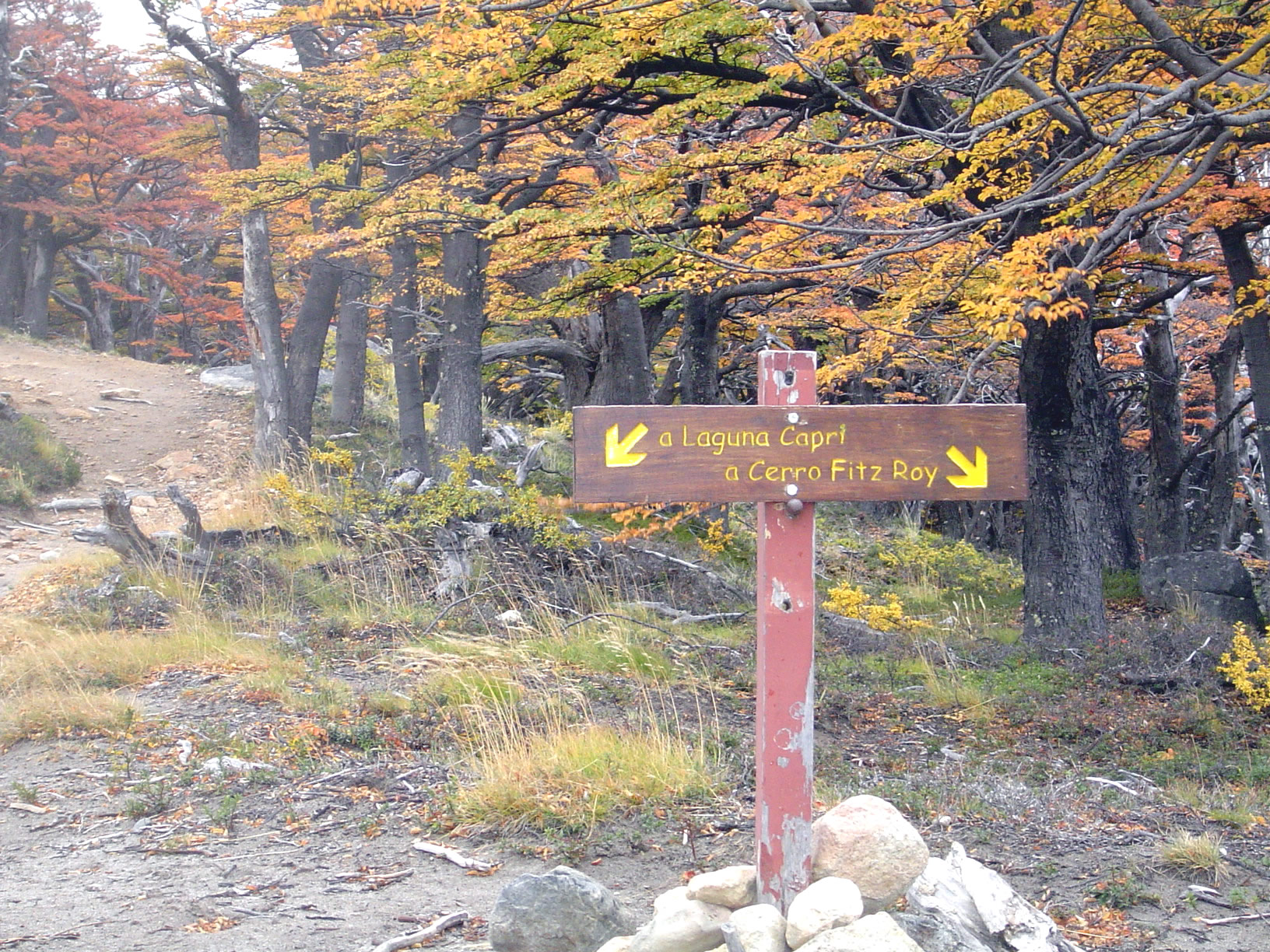 You can wander through simple and well-marked trails in the middle of the forest (no guides are needed!), take other paths including some not so steep climbing segments, or even participate in one of the most challenging adventure expeditions on the planet: walking on the Patagonian Continental Ice Field, the cradle of glaciers.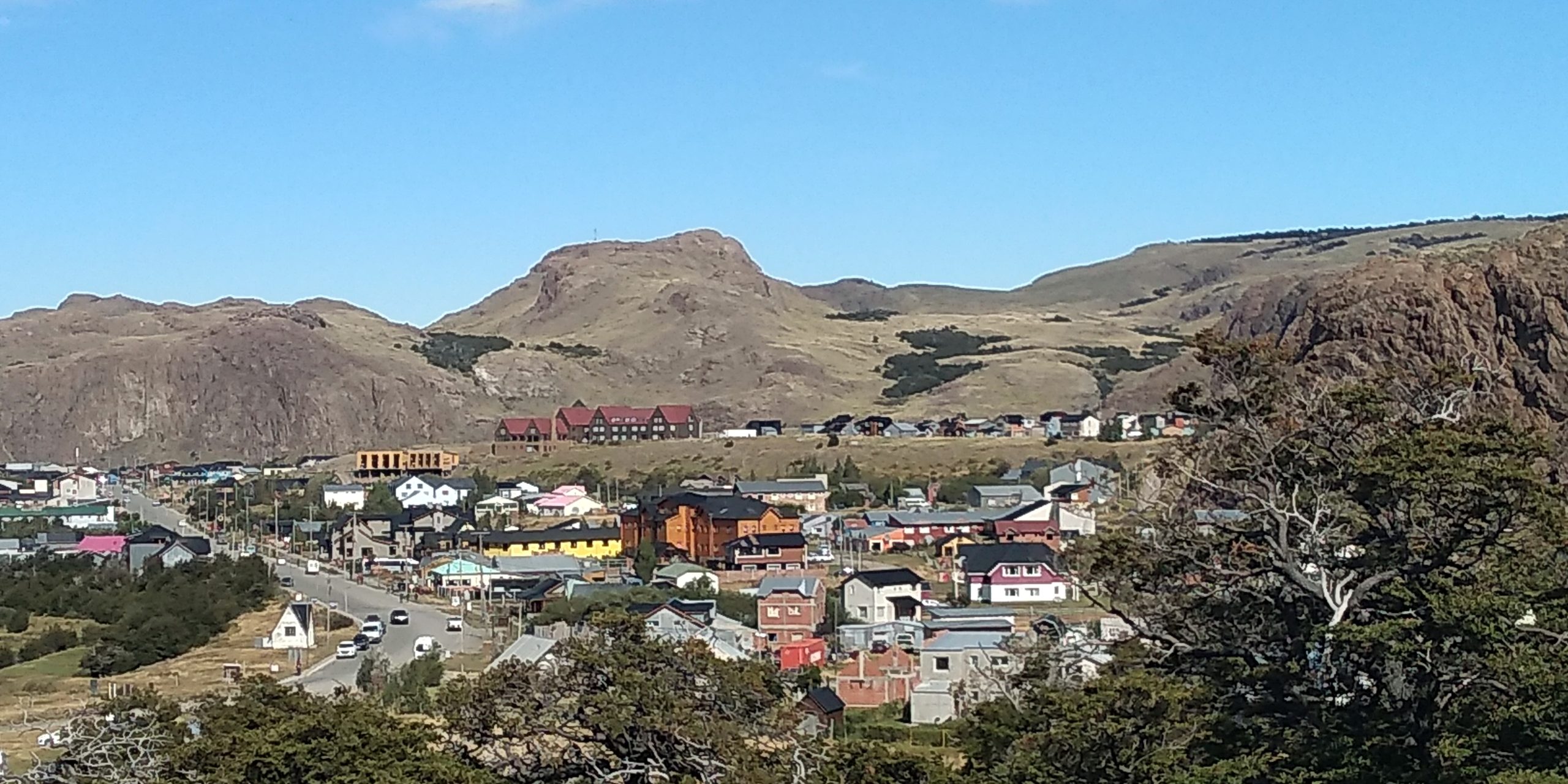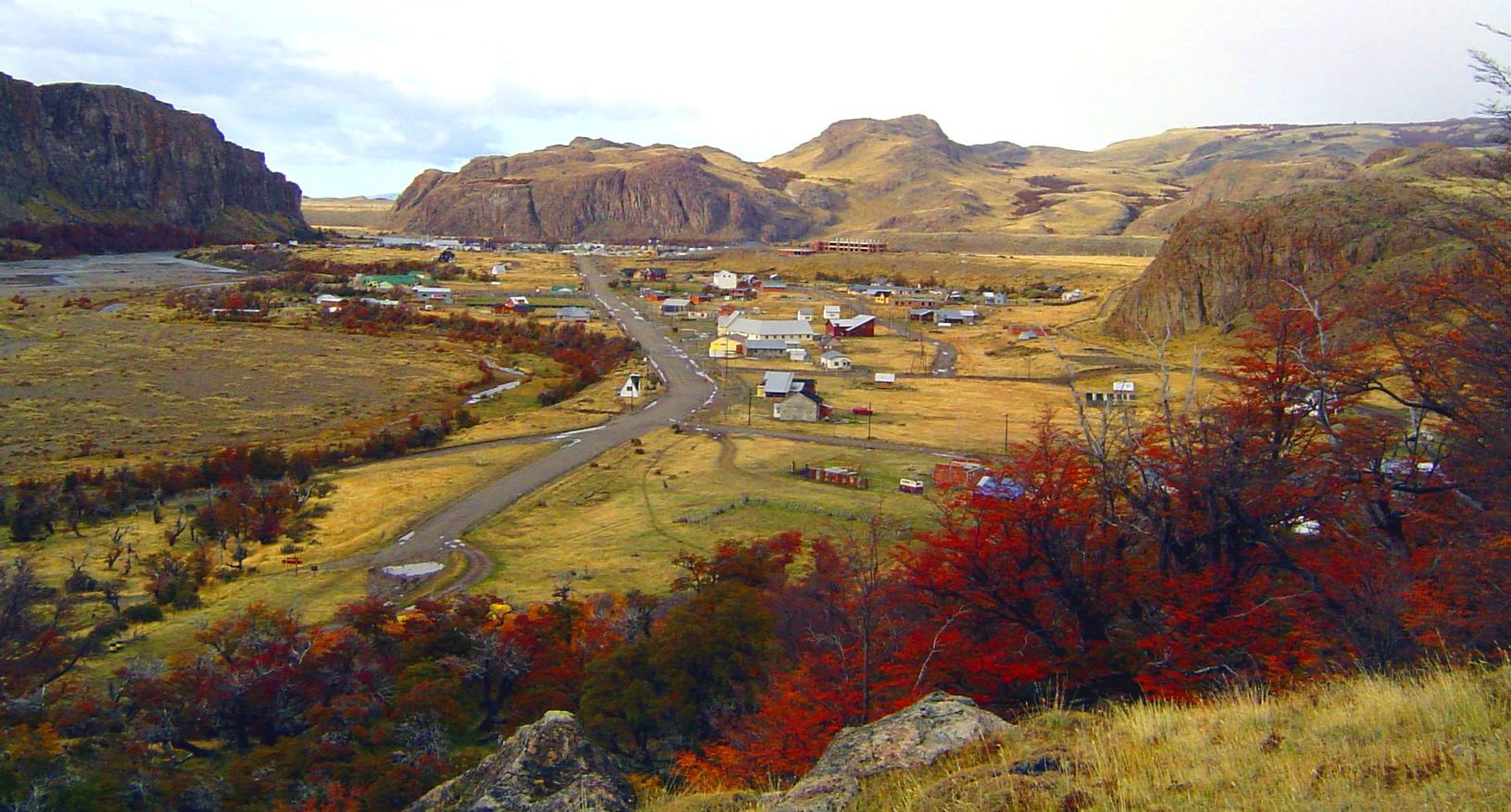 Recommended excursions  in El Chaltén
In addition to many great "must-see, must-do" hikes we just mentioned, from El Chaltén also depart lacustrine excursions for watching glaciers. The views obtained in these tours are spectacular and distinct from the ones offered by the nautical excursions leaving from El Calafate.
Lake del Desierto Navigation: A boat ride of two hours that permits a view of the Huemul Glacier and of the Vespignani Mountain.
Lake Viedma Navigation: This one comes in two flavors, a shorter one in which you get to see the Viedma Glacier and the La Cascada amphitheater, and a longer option which is a boat ride of about six hours until reaching Helsingfors Estancia where you will disembark.
And those tourists with longer stays in El Chaltén can ​​also enjoy thrilling activities such as horseback riding, kayaking excursions, fishing, rafting, and many other tailored experiences.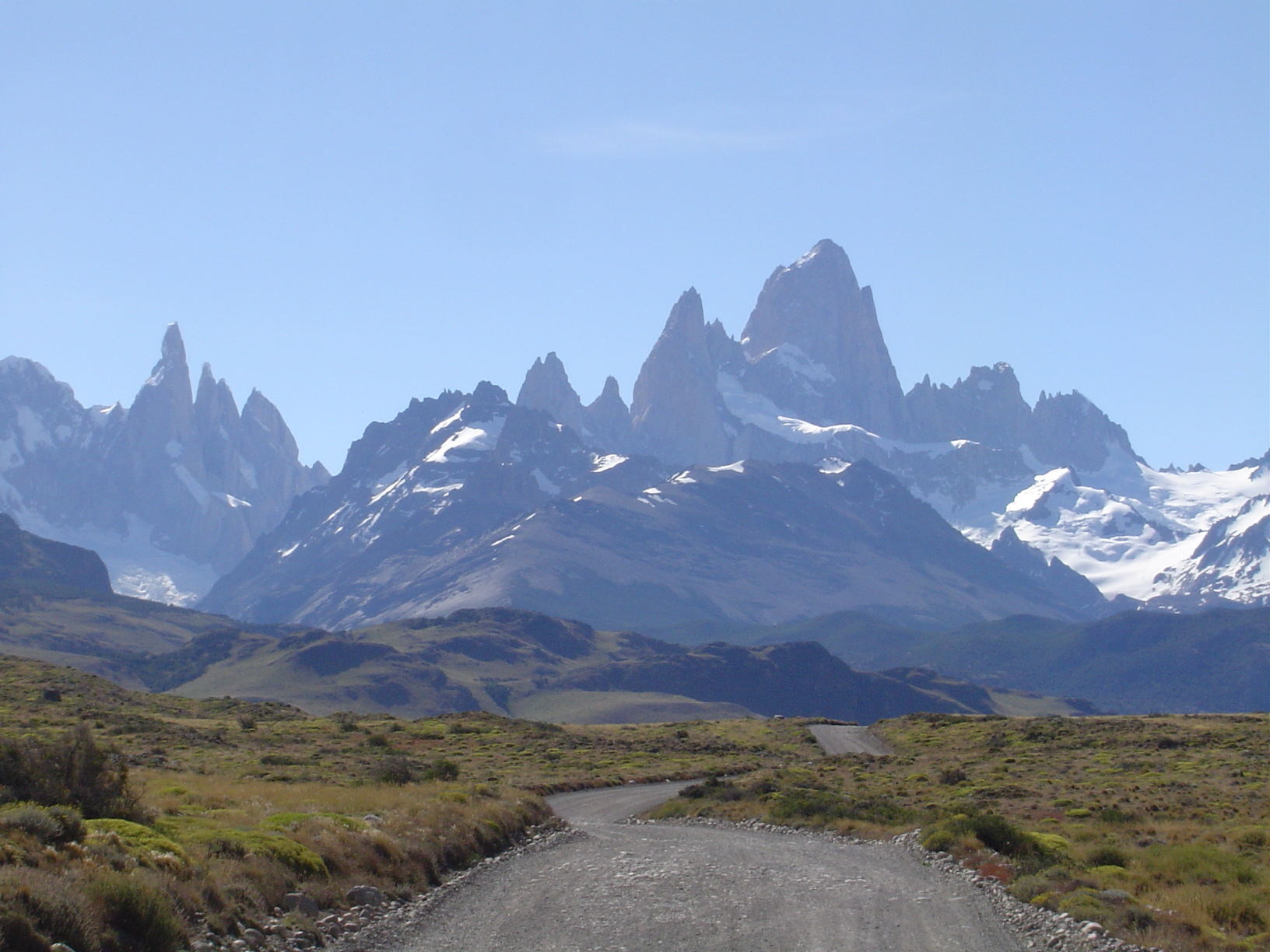 The best time to visit El Chaltén
The tourist season in El Chaltén has been extending over time. Today it runs from the months of October to April, the best time (and by far the busiest) being between December and mid-March, which is peak season.
Regarding where to stay, do keep in mind that during the aforementioned high demand timeframe, it is essential to travel with previously confirmed accommodation reservations since the capacity of the hotels and lodging options in El Chaltén (including campsites and estancias), is very limited. 
On the other hand, El Chaltén is definitely not an appropriate destination for winter tourism in Argentina since it is a season when the trails are practically inaccessible due to the weather. Also, the days are very short in terms of sunlight, therefore most activities cannot be carried out.
Finally, and no matter what season of the year, bear in mind that the wind is what best describes the weather at El Chaltén, even on sunny days.
Where is and how to get to El Chaltén?
El Chaltén is located within the Los Glaciares National Park in its extreme north, about 220 km. away from El Calafate. The only way to arrive is by land since the closest airport is El Calafate and there are no trains. There are direct daily bus connections to and from El Calafate and also regular minivan shuttle services, offered by many local agencies in both El Chaltén and El Calafate.
Finally, although more expensive, you can take a taxi to make the journey privately (1 to 3 passengers). The route, in addition to being beautiful, is completely paved, does not present complications, and takes about 2 hours 30 minutes to drive. A few times during the austral winter the transit is interrupted by snow or ice, however.
Another way of getting to El Chaltén is by taking National Route 3 to Comandante Luis Piedrabuena and from there crossing the Province of Santa Cruz by provincial route 288. This gravel road is in good general conditions and can be traveled with common vehicles, so it is not essential to use a 4WD. The route passes through Tres Lagos and connects with National Route 40 that reaches the access to El Chaltén.
Approximate distances to El Chaltén
El Calafate: 220 km.
Comodoro Rivadavia: 800 km.
Ushuaia: 1030 km.
Puerto Madryn: 1593 km.
Bariloche: 2048 km.
Río Gallegos: 453 km.
Comandante Luis Piedrabuena. 347 km.
Buenos Aires: 2910 km.
El Chaltén & Mt. Fitz Roy photo gallery