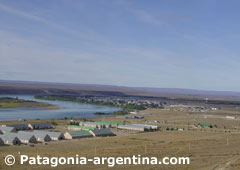 It is located 245 km away. north of Río Gallegos, on National Route 3.  At 24 km. of the mouth of the Santa Cruz River,  in the great estuary that forms in its union with the Chico River on the northern margin.
This location transforms the area into an oasis in the middle of the Santa Cruz steppe.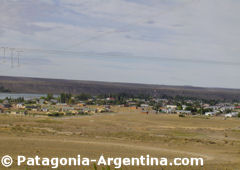 In 1859, Luis Piedra Buena moved to Isla Pavón, near the current urban site.  There he built some ranches and his house, soon the island was inhabited, families that are considered today the first stable settlers.
Gregorio Ibañez, a pilot of Piedrabuena, is installed on the north bank. That's why this area was known as Paso Ibañez.  In 1920, the Development Commission was created and in 1933 it was renamed with its current name.
Walking through the village you can see old houses from the foundational period and enjoy the waterfront, full of willows in the heart of the town.