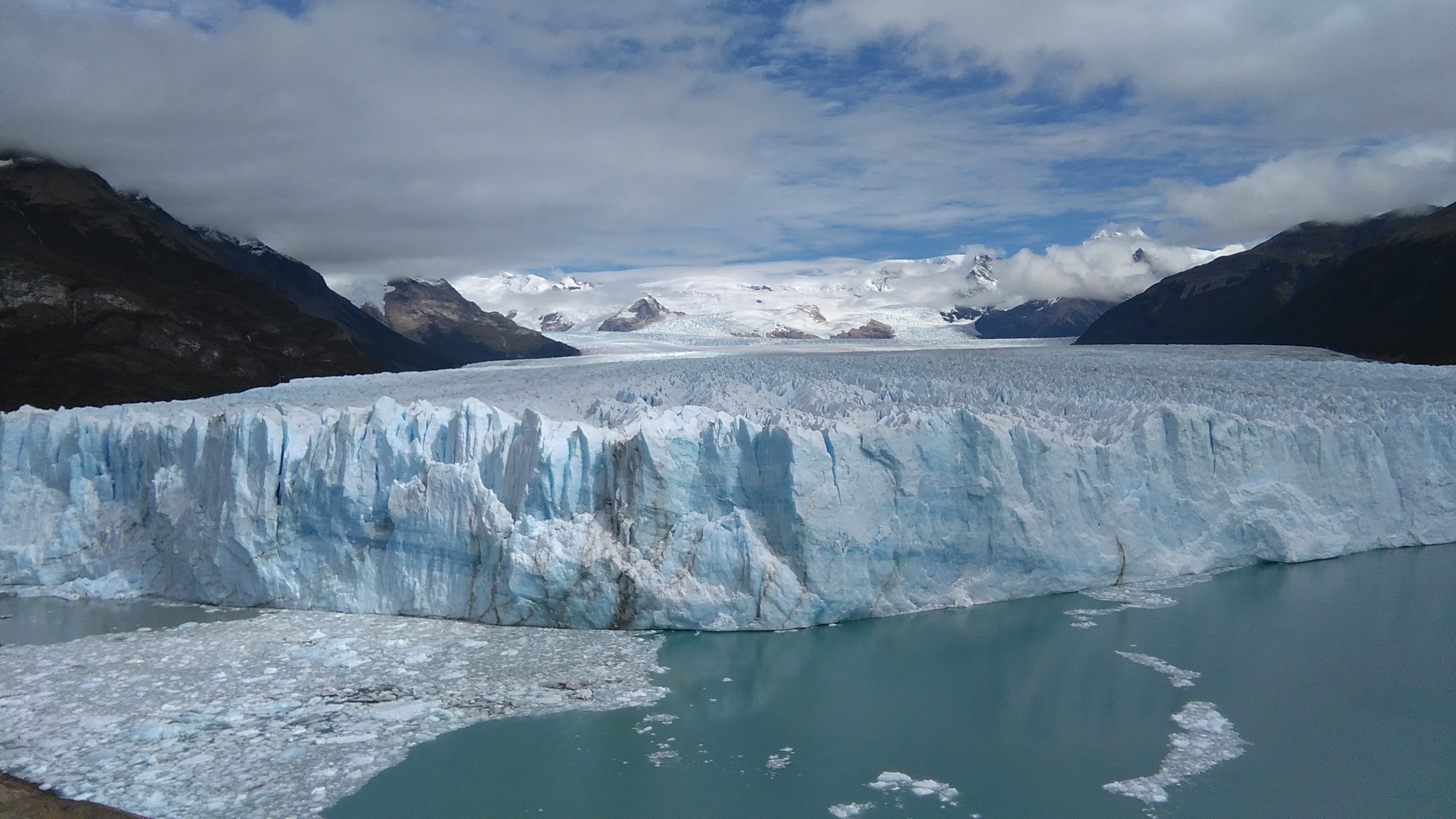 Argentina : Patagonia
In southern South America there is a Land where immensity reigns, the contrasts amaze and people's warmth is unsurpassed: Patagonia… the place in this world. How to describe it?
Where is Patagonia
First and foremost: Patagonia is not a country but a geographical region. Its location is in the southernmost tip of mainland South America and sits between the Pacific and Atlantic oceans. Patagonia is a huge territory of more than 400,000 square miles that belongs mostly to Argentina but includes a small part of Chile too. Here is a map of Patagonia.
Also part of the Patagonia region is the island of Tierra del Fuego and its capital city, Ushuaia. This is the best gateway to Antarctica as the distance between continents is only 600 miles here. Tierra del Fuego is also close to Cape Horn, the Magellan Strait and such names can only bring us back to old myths, adventure and legends.
The Andes mountain range constitutes the natural borderline dividing Chilean and Argentine Patagonia sectors.
What is Patagonia like
It has mountains. The Patagonian Andes extend to the west like a huge wall. With landscapes of glaciers, lakes and trees, it has snow during winter and plenty of flowers and scents during summer.
It is Ocean. Towards the east we find the Atlantic Patagonia Region and its almost virgin beaches. A deep blue sea populated by penguins, whales and dolphins.
It is also a vast plateau in its central part, with high "steps" descending from the Andes region towards the Ocean. Most of Patagonia's territory belongs to this area.
And finally the land of the extreme south or the "Uttermost End of the World", Tierra del Fuego. Mountains and sea come together here like in no other place in the Americas.
Argentina's Top tourist attractions & the best time to visit each
1. In Patagonia
Perito Moreno Glacier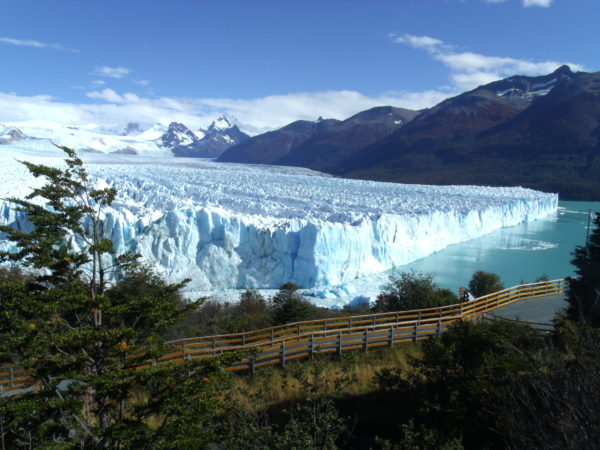 Los Glaciares National Park is a tourist destination in Patagonia that needs to be at the top of your list. It shelters the majestic Perito Moreno Glacier and a very well laid out runways system that allows magnificent views of it.
Other impressive glaciers you get to see once inside the National Park are the Upsala, Onelli and Spegazzini, to name just a few of the best looking ones.
Of course you can go beyond plain sightseeing and do some serious adventure stuff like kayaking in Lake Argentino among ice detachments or even walking on millenary glacier surfaces.
Open all year long, to access this UNESCO World Heritage Site you can fly direct from Buenos Aires to El Calafate (its airport code is FTE and total flight time is 3 hours). Plus, if you happen to travel from October to April, you also have convenient land access to Mt. Fitz Roy and Torres del Paine National Park which are two other major, much sought after tourist spots in Patagonia.
Ushuaia & Tierra del Fuego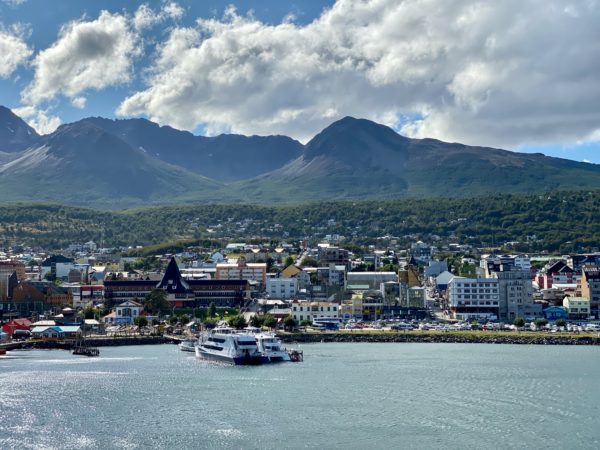 One of the dreams of many tourists is to travel as far as possible to the south of the World. If you belong to this group and opt to include Ushuaia and Tierra del Fuego in your tour itinerary, you will get more than that however.
How about riding the mythical Train of the End of the World, sailing the Beagle Channel, skiing at the southernmost ski resort on Earth, or perhaps embarking on a cruise that reaches Antarctica? All these literally unique experiences take place in Tierra del Fuego, where you will arrive either on one of the many daily flights (airport code: USH / 3.30 hours flying direct) or on a cruise ship, as it is an island.
The best time to visit this corner of Argentina is directly related to your interests: Antarctica cruises depart from November to March, skiing is possible from June till October whereas the rest of the excursions, sightseeing and activities are available all year long.
Bariloche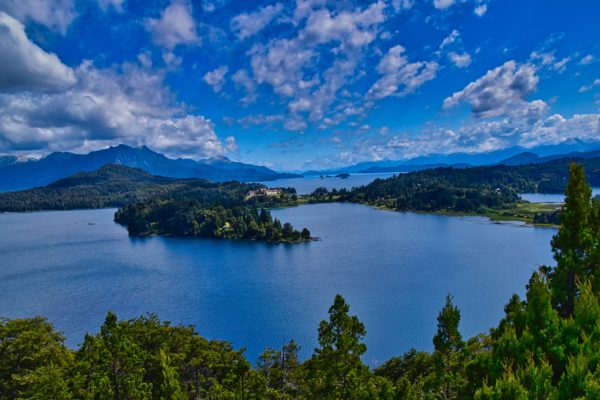 Bariloche surpasses all expectations from the moment you arrive till the very last minute of your stay. To begin with, there are impressive landscapes of the Andean Lakes district for sightseeing all around and a lot of thrilling activities to choose from (skiing, hiking, rafting, fishing… you name it). And then there's the local food. The Patagonian craft beer. The chocolate. The people… When your stay in the area eventually comes to its end you will find it difficult to leave Bariloche, for memorable good reasons.
This city is very well connected with the rest of Argentina with many direct flights a day (airport code: BRC), intercity bus services, and a regional train that connects the Andes with the Atlantic ocean.
Each season of the year has its particular charm in this part of Patagonia. October to March is the best time for tours, navigations and excursions along with our Fall (mid March to mid June), when all colors and scents of Nature come alive. Finally the timeframe from June till mid September is the skiing season par excellence in Bariloche.
Puerto Madryn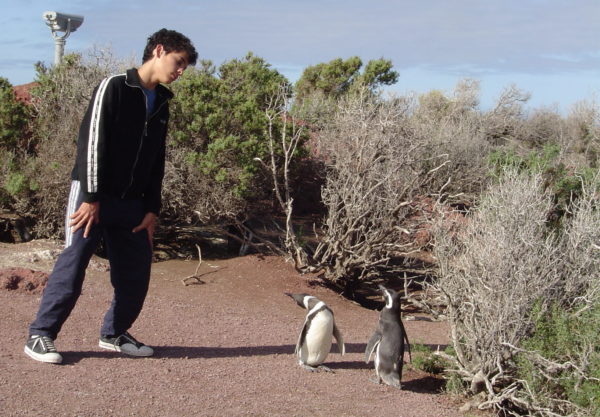 Whales, Elephant Seals, Sea Lions, Penguins, Dolphins, Orcas and the list goes on. This area of Patagonia is a marine fauna paradise.
From Puerto Madryn you will have easy access to both Valdes Peninsula for Whale Watching navigations, and also to Punta Tombo Penguin rookery with its more than 1 million specimens where, as long as you do not make physical contact, you will be even allowed to walk among them!
For a trip to Puerto Madryn, fauna seasons determine the moment you will want to travel. Oversimplified, the perfect time would be the months of October and November but make sure you read the fine print before deciding your dates in firm.
This is a tourist destination in Argentina that is served by two airports: the one in the city of Puerto Madryn itself (code: PMY) with fewer frequencies but closer to hotels and the airport of Trelew (code: REL) located 50 km away, but with up to 4 daily direct flights to and from Buenos Aires.
2. Beyond Patagonia
Mendoza, Wine Country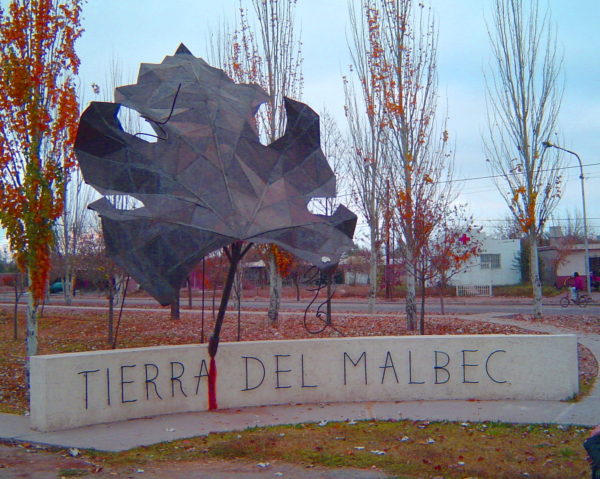 The province of Mendoza deserves to be in your list of possible touring destinations in Argentina. Its capital city (also named Mendoza), is lovely and invites to relaxation while enjoying urban pleasures at some of its tree lined streets and elegant avenues at any time of the year. Wine & food are excellent here.
At Mendoza's surroundings you can visit Argentina's most internationally renowned wine manufacturers and of course attend great wine tastings along the way. This activity is called "The Wine Roads" and you should definitely include it in your schedule.
Mendoza not only offers traditional sightseeing all year round but also active tourism alternatives like skiing (June to August), rafting, trekking (October to April) or even climbing the highest mountain peak in the world outside Asia: the Aconcagua with its 6962 mamsl.
Mendoza is just about some 90 min. from Buenos Aires if flying direct (airport code: MDZ) and you can also arrive by land from Chile, if you happen to enter South America via Santiago instead.
Buenos Aires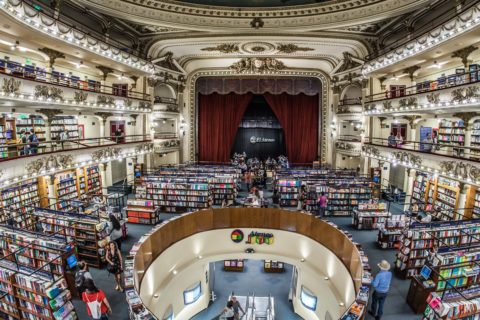 The magnificence of the buildings and the exquisite details in its eclectic architecture make Buenos Aires a unique and absolutely personal Babel that dazzles. The nickname "Latin America's Paris" is common in travel literature regarding Buenos Aires, a city where the most sophisticated architectural trends can be found. These splendid styles were adopted at the dawn of the XXth century in order to show the "last European tendencies that were in at that time", such as baroque, art nouveau, neoclassic, renaissance, art deco and modern and started to merge with the newer imposing skyscrapers.
It is the capital city of Argentina and the default entry point if coming by plane (airport code: EZE). Its metro area has above 16 million inhabitants, which puts Buenos Aires among the 10 most populated cities in the world.
Buenos Aires shares the world's top 3 with London and New York City in terms of cultural offerings. For instance, it is normal to have more than 250 live theater shows on stage per weekend. Libraries and bookstores are almost everywhere and museums are among the finest. Spending at least 3 or 4 days in Buenos Aires is fundamental in any proper visit to Argentina. Unlike other argentinian tourist spots, there is no "best season" to come to Buenos Aires as it is a pulsating city at any time of the year, day and night.
The Iguazu Falls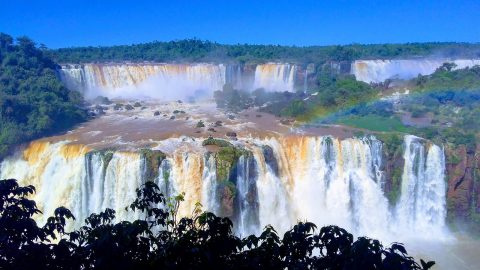 No other waterfalls in the world compare even remotely to Iguazu. Nature shows its power and grandiosity like nowhere else here at Iguazú National Park. Seriously, there isn't any picture or high definition shooting that can really transmit what these Falls are like live. You need to be in front of them, walk the footbridges upon the rivers that lead to Devil's Throat and hear the waters roaring. Only then you will know.
The Iguazu Falls, shared by Argentina and Brazil are open and can be visited all year long. You will want to check both countries' National Parks: they are complementary due to the different types of views you get of the Falls from each of them.
From Buenos Aires there are many direct flights to Puerto Iguazú a day (airport code: IGR) with a total flight time of 100 minutes. You can also get to Iguazú flying in from Brazil; in this case you will need to search for flights arriving in Foz Do Iguaçu (code: IGU) instead.
Regarding the weather conditions, summers in Iguazú are truly hot, however most -if not all- decent hotels offer outdoors swimming pools and have air conditioning in the rooms.
Having fun while touring Patagonia
Best activities – What to do?
Sightseeing awesome, jaw dropping and dramatic landscapes isn't the only reason to visit "Planet Earth, the way it used to be"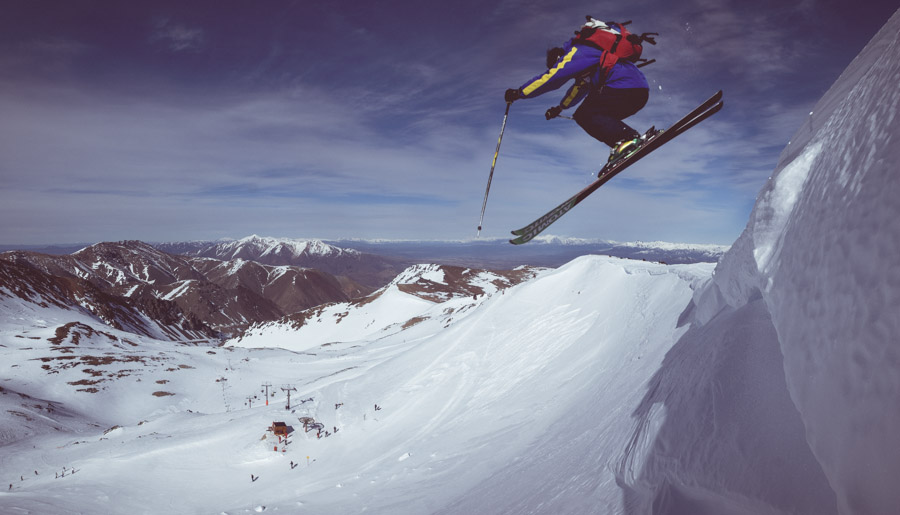 Skiing in Patagonia
Argentina is the right destination for skiing from mid June till late September. Its resorts are suitable for different budgets and needs ranging from the most exclusive ones, with world-class services, to smaller ski centers.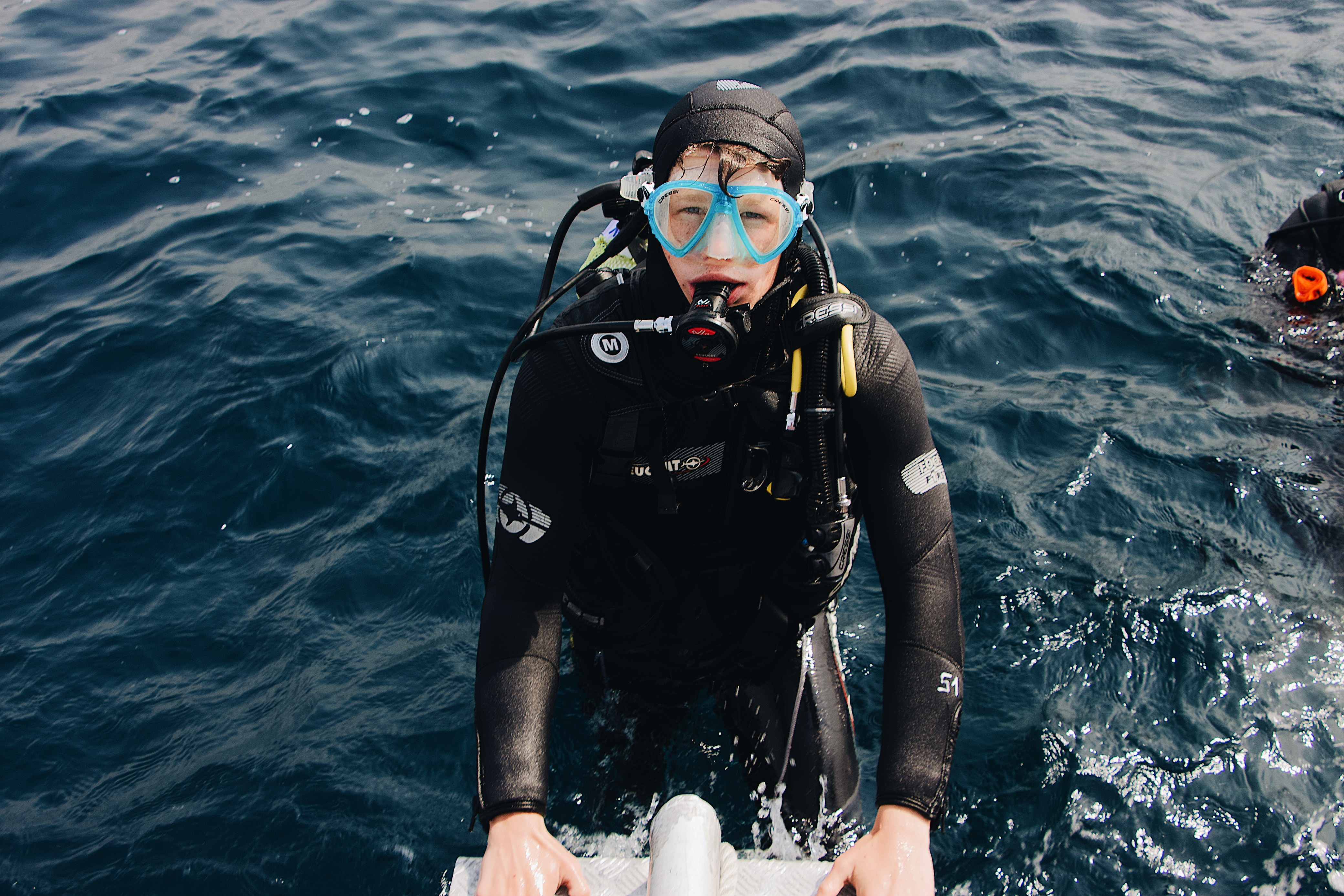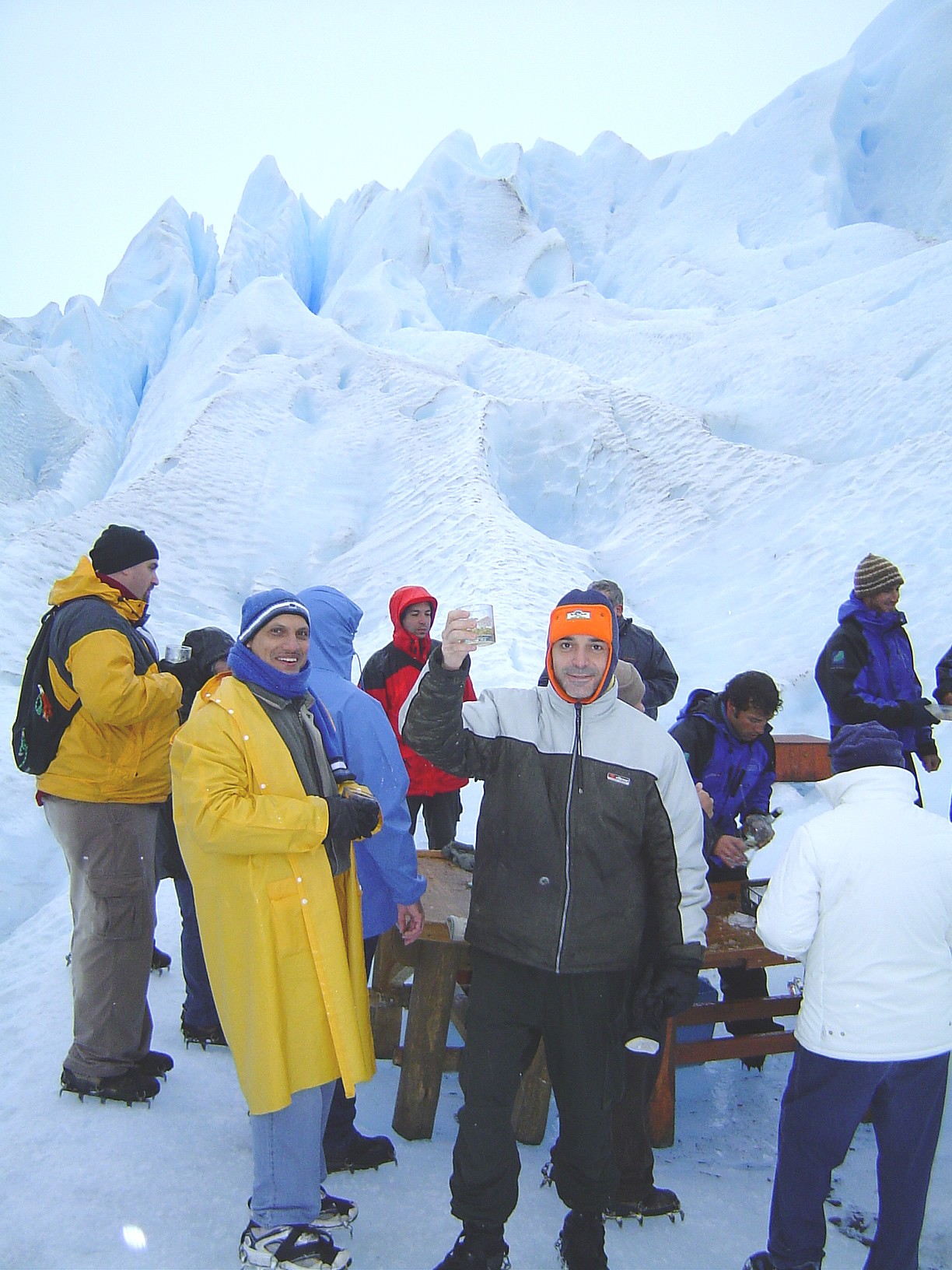 Trekking on Ice
The Patagonian Glaciers, a relic of the last ice age, await adventurers who dare to literally walk on them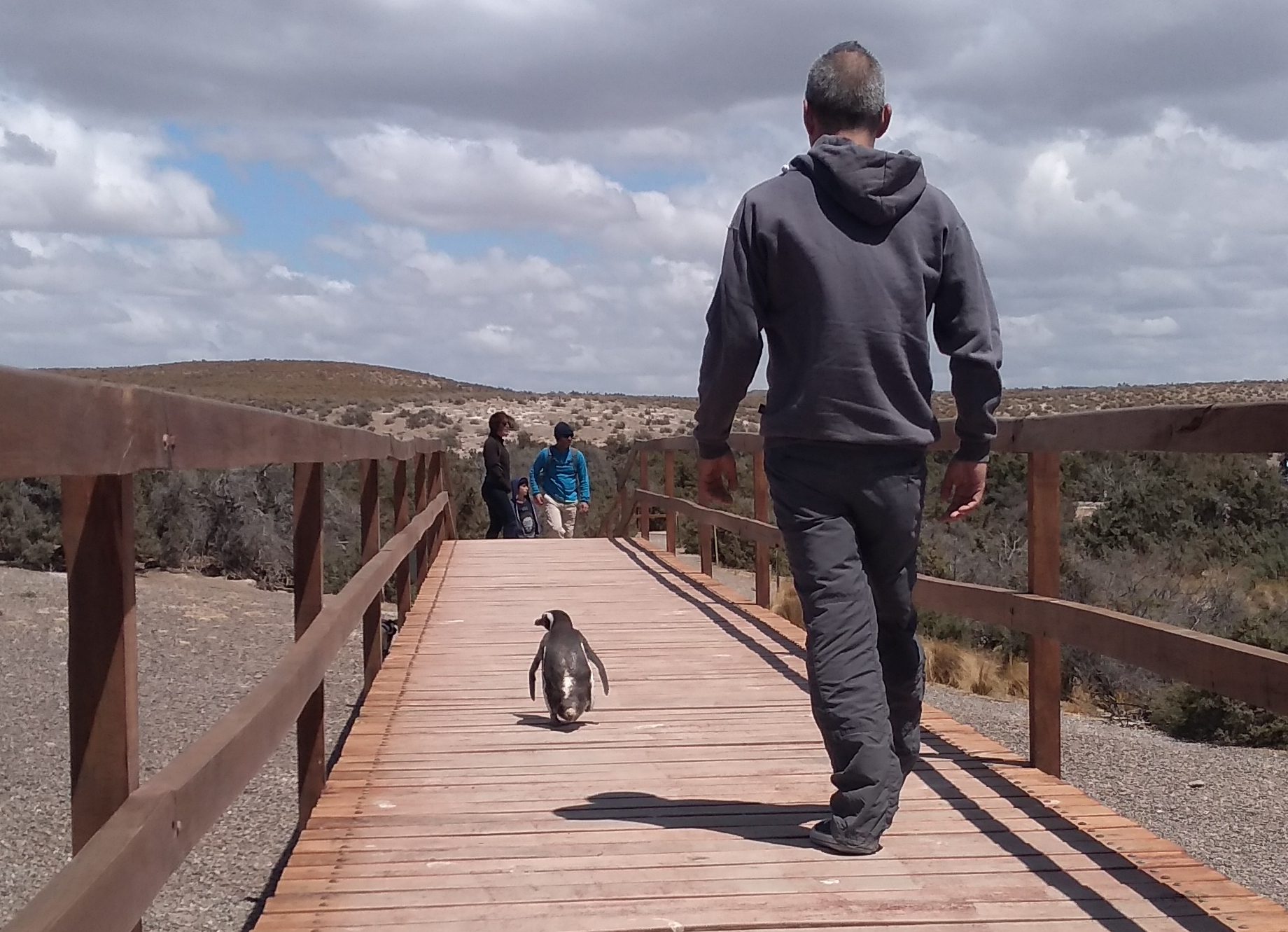 Basic tourist info about Argentina
What is the currency? Can I rely on atms to withdraw money?
The official currency is the Argentine Peso (ARS).
Many shops and restaurants will accept USD/EURO as well.
ATMs for withdrawals are readily available in big cities but not in smaller towns, where you may just have a couple of them to rely on. So make sure you always have some cash in advance with you as sometimes credit cards may not be an option either.
About voltage in Argentina
220V – 50Hz. (single phase)
380V – 50Hz. (three phase)
Plug types: C (Europlug) and I
Will my cellphone work in Argentina?
Frequencies and bands in use across Argentina are:
GSM 850, GSM 1900 (PCS)
UMTS B2, B5 (850 / 900 PCS)
LTE B4 (1700/2100 AWS 1)
Which is the official language?
It is Spanish, or as most locals call it, "Castellano". Nevertheless at almost all tourist establishments, restaurants, excursions and the like you will find English speaking staff too.
Which timezone is Argentina?
Despite being a very large country, the whole of Argentina including Patagonia is on one timezone only, which is GMT-3. At present (2023) there is no daylight saving time in use.
How to arrive in Patagonia?
To get to Patagonia (argentinian side) you need to first head to Argentina's capital and main urban center, the city of Buenos Aires. This city is easily reached with daily flights connecting it nonstop to and from many cities in Europe and the Americas. Once in Buenos Aires there are many daily direct, non-stop flights to all major destinations of Argentina.
Which cities in Patagonia can I fly into?
For tourism from Buenos Aires to Patagonia and within, your best bet is to fly as distances between cities in Argentina are huge. You need to look for flights arriving in either Trelew (REL), Ushuaia (USH), El Calafate (FTE) or Bariloche (BRC). Other important cities in Patagonia (in terms of business and commercial activities) are Comodoro Rivadavia, Río Gallegos and Neuquén.
Weather and climate of Patagonia
North Atlantic (i.e: Puerto Madryn, Las Grutas): In this zone western winds predominate and on the coast there are frequent sea storms. The air is very dry, rains reach 250 annual millimeters and there is no snow. Because of this, the general aspect is that of dryness.
South Atlantic: In general, climate here can be described as that of an arid plateau. Rainfall ranges from 200 to 300 annual millimeters, and there is no snow. The winds from the west and the south are almost constant.
Tierra del Fuego: Here the sea and the mountains help to moderate the weather conditions. In Ushuaia the southwestern wind predominates, at 36mph average speed with blasts of up to 62 mph, with somewhat long calm periods. In the zone of Rio Grande the winds from the west blow at an average speed of 15 mph with blasts of up to 125 mph, with fewer periods of calm. Near the Beagle Channel cloudy skies are common.
The Glaciers: El Calafate is a zone of pre-mountain and mountains. There is a strip of transition between the plateau and the forest, where rains become more and more abundant. There is also plenty of snow in winter. The mountain range helps to moderate the winds.
Northern Lakes: The climate goes from very humid in the mountain range (this region features the areas with greatest rainfall in Argentina) to humid in the beginning of the plateau. There is abundant snow in winter.
Negro River's Upper Valley: Rainfall ranges from 200 to 400 millimeters per year, and there is no snow. The predominant winds are those of the west. The climate is more moderate near the rivers and more barren and cold as one approaches the plateau.
Rio Negro Province (southern): It is a cold and very arid climate, with less than 200 mm annual rainfall (at some places, even much less). This makes it one of the most barren regions within Argentina.
---
Argentina Tours 2023/2024
---
Further reading

Tradition & modernity
Gourmet Patagonia
The vast Patagonian geography, its production, its immigrants and natives have permeated the land of the end of the world with delicious flavours. Food and cooking, just like Patagonia itself, are very well differentiated in the Andes mountain range, the central steppe and the coastal regions.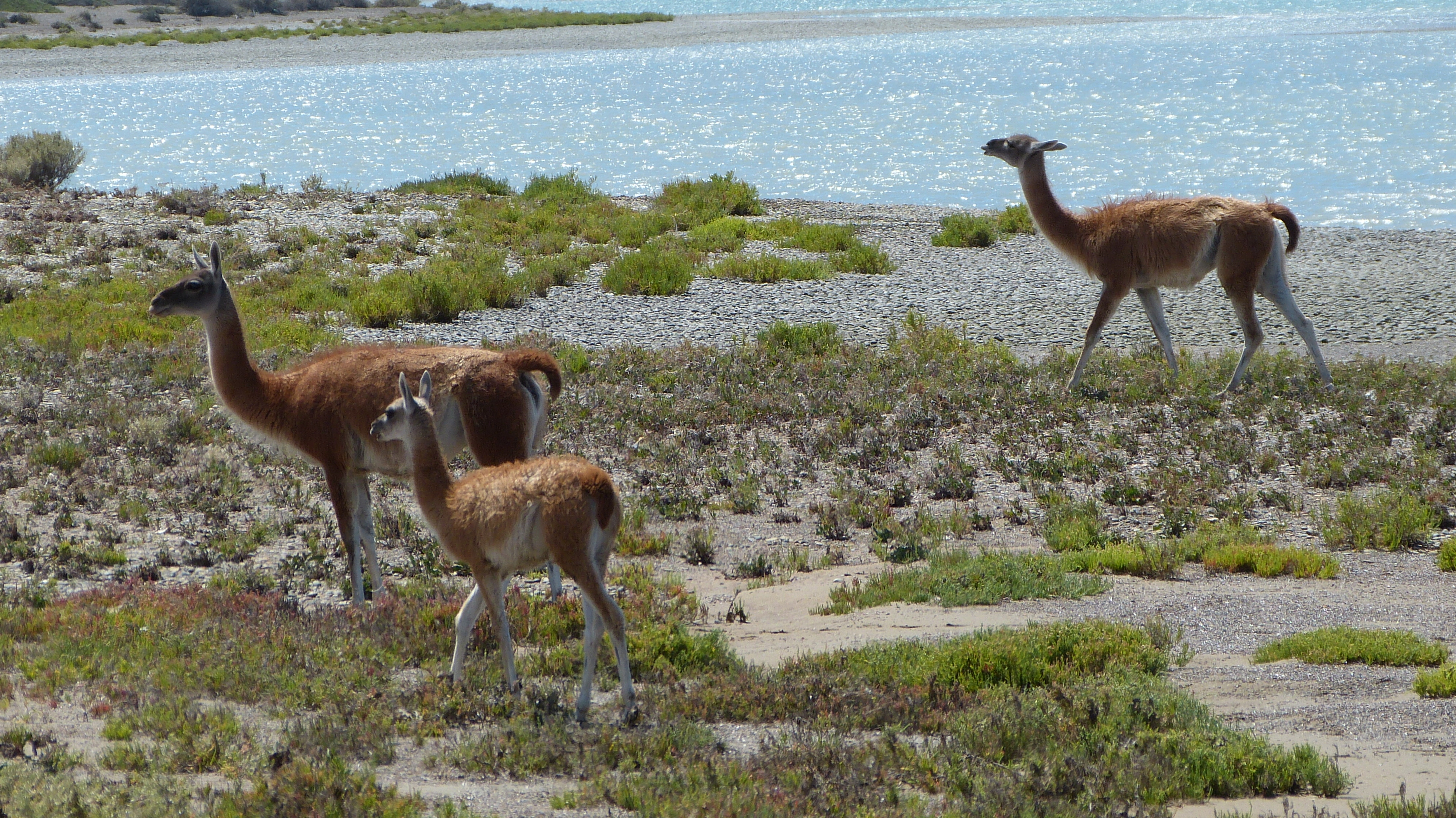 Patagonia's Wildlife
​Patagonia has got a rich and characteristic wildlife. Here is a selection of articles regarding the diversity of animal and floral species that exist in this part of the world.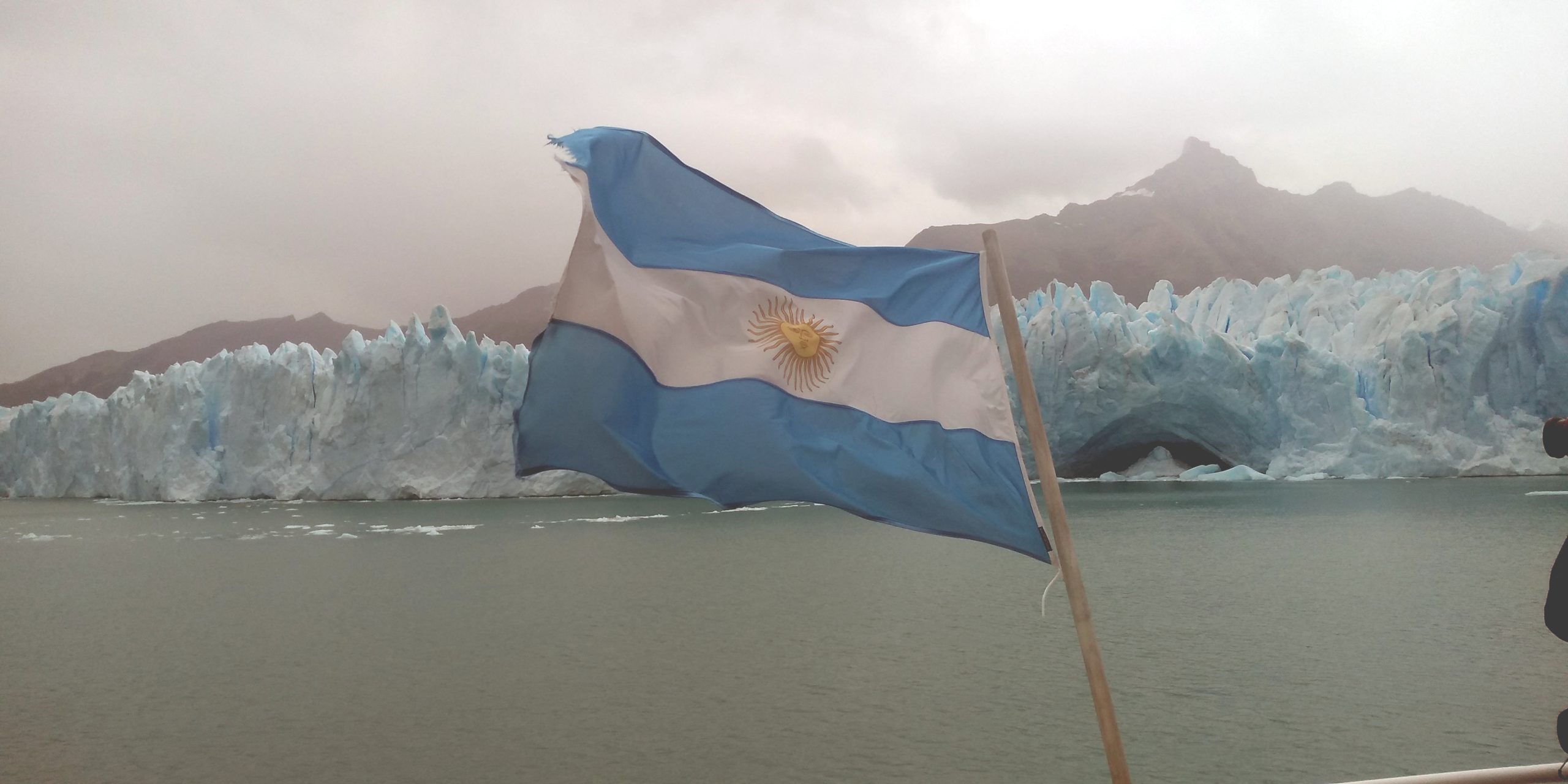 Argentina Travel Stories
Tales of travelers, tips and first person experiences shared with the reader community of Patagonia-argentina.com