Ushuaia, the uttermost corner of the World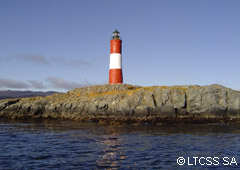 The City of Ushuaia represents the southernmost corner of the world. It is located on the shores of the Beagle Channel, at the southern tip of  Tierra del Fuego Island, and surrounded by the Martial Mounts.
Its superlative location allows you to enjoy sea, mountains and forests at the same time.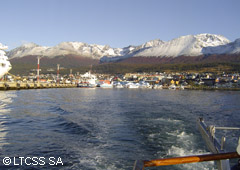 Ushuaia's name comes from the language of the yámanas or yaghanes indians, its original inhabitants, and means "bay that penetrates westward."
Ushuaia is a young city. The city foundation was in October 12, 1884 when an argentine expedition arrived to establishing a sub-prefecture.
However, some 300 Anglican missionaries of the South American Missionary Society already populated the area. They built the first houses and took care of evangelize the natives.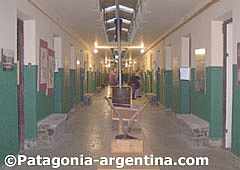 For Argentinean people Ushuaia began to be known in the early twentieth century when it was decided to build there a prison.
The prison of Ushuaia is part of the city'Äôs history and the prisoners were the 'Äúfirst settlers'ÄĚ.
The picturesque village suffered a sudden onset of population growth since the 1970's, thanks to a special regime of industrial promotion.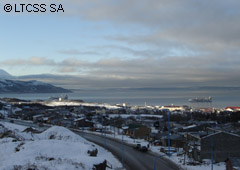 Today, Ushuaia is a tourist city with international airport and all necessary services. It is also a cruise port and the closest deepwater port to the Antarctic.
Ushuaia is a paradisiacal place.¬†It's the End of the World, and that is barely enough to say…

In this excursion, you will be participating in one of the most famous expedition cruises in the world. You will sail through the most austral seas, get to know uncharted corners of the world and enjoy an untouched nature.
To ski at the End of the World, an unforgettable experience. Seven days to fully enjoy Cerro Castor's ski center with lodging in downtown Ushuaia.