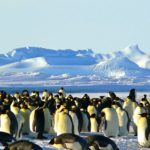 Situated south of the Magellan Strait, Tierra del Fuego is the archipelago´s largest island.
Ushuaia is the capital of the Province of Tierra del Fuego, Antarctica and Southern Atlantic Islands. The average temperature in winter is -2º C and in summer reaches a maximum temperature of 30º C.
Although separated from Patagonia, they have a common history, geography and geology, with the exception of the indigenous population.
It is called the Land of the End of the World and it offers infinite landscapes: rivers, sea, mountains and exuberant vegetation. It is the departure point for the most diverse excursions and also for expeditions to Antarctica. To get to this corner of the Planet is a fascinating experience, deeply unique.