Home
> History Of Patagonia
History Of Patagonia
Tale giants, reckless sailors, bloodthirsty conquerors, pioneers, cinematographic labour strikes…
Patagonia's history is part of its trademark, it's what actually makes it "Patagonia".
We propose to further read these articles to discover the prints left by such events.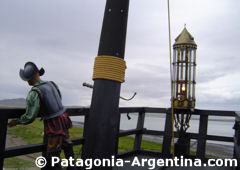 The two most iconic & emblematic Natural Monuments in Argentina, both declared World Heritage Sites, toured in six unforgettable days. The immense glaciers in Patagonia and the spectacular Iguaz√ļ Waterfalls in the north-eastern region of the country, will leave you breathless.