How Patagonia became populated
Patagonia is one of the less populated regions in the world. There are certain areas where the demographic density is less than one inhabitant per square kilometer.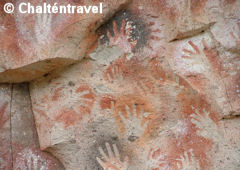 The two most iconic & emblematic Natural Monuments in Argentina, both declared World Heritage Sites, toured in six unforgettable days. The immense glaciers in Patagonia and the spectacular Iguazú Waterfalls in the north-eastern region of the country, will leave you breathless.