Excursions in Puerto Madryn
Puerto Madryn is the starting point in order to visit many interesting sites. Some of them were declared World Heritage Sites by UNESCO.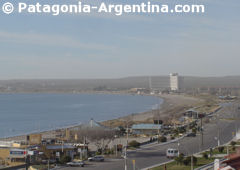 In first place, there is the Valdes Peninsula, where you can join the whale watching boat excursions. Then, Punta Tombo Natural Protected Area, where the most important continental colony of Magellan penguins is located. And finally, nobody can leave Puerto Madryn without tasting the famous Welsh tea in nearby Gaiman.
Remember that whales season is between May and December and penguins season is between September and March.