Puerto Pirámides is the only urban center in  Valdés Peninsula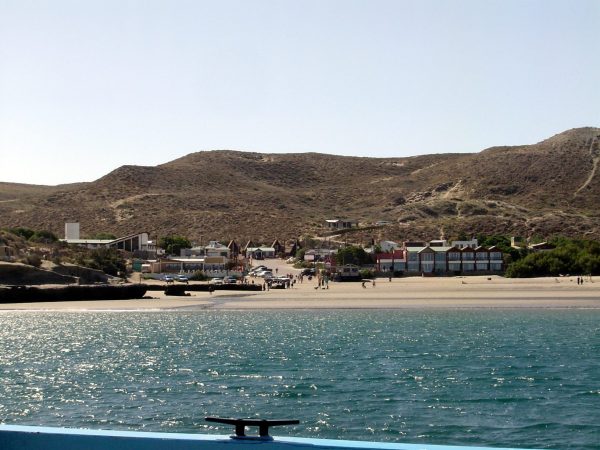 It is surrounded by cliffs resembling pyramids and the waters are crystal clear. This small village is located on the Peninsula de Valdés, 97 km. from the city of Puerto Madryn, on the small Bahía de Pirámides, in the Province of Chubut.
Approximately six hundred people live there. Its surroundings are desertic, typical of the Atlantic Patagonia.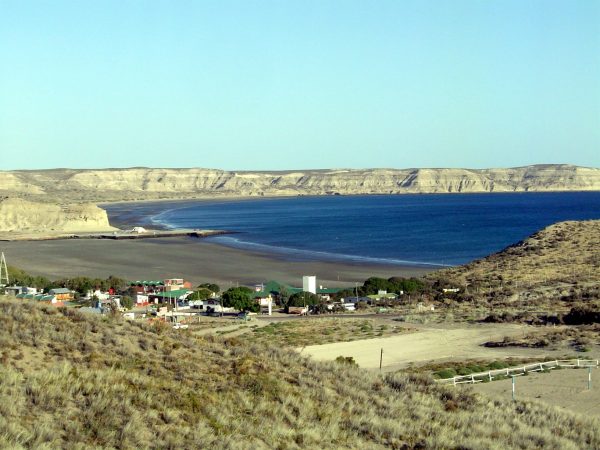 At the beginning of the 20th. century the town grew with salt extraction. Much time later, tourism became its main economic activity that shaped its present profile.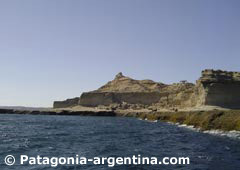 From Puerto Pirámides, authorized boats leave for Whale Watching, where  visitors enjoy this gift of nature between the months of May and November.
The greatest affluence of these cetaceans occurs between September and November.
Lodging and gastronomy services are available in the village. A peaceful place for nature lovers.