An excursion that allows you to truly meet the Patagonia of shores and plateaus, with its huge natural spaces, cliffs and live nature.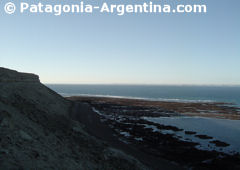 In a simple walk you will go through paths in which you can feel the wind, enjoy the quietness and stare at the sky and the morning colours. This part of the tour can also be done with mountain bikes (optional).
Then, in specially conditioned vehicles, you will go through old roads to reach other points of interest. On your way, you will be able to imagine how the lives of the natives and the first explorers were in these lands, and what their relations with the flora and fauna were like, a flora and fauna that can still be seen almost virgin in spite of the time passed.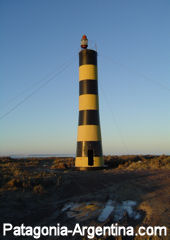 Finally you will arrive to the Punta Ninfas Lighthouse, where you can see the colonies of sea elephants in a unique environment: "la boca del golfo nuevo", in front of the coasts of Valdes Peninsula and from a panoramic cliff that you will hardly forget. This is the background of a tasty lunch and open air activities such as trekking and "fauna watching".