This year they arrived earlier!
Whale watching season in Argentine Patagonia extends from May to December. The best chances of success are during September and October. You cannot miss this wonderful show that is renewed and happens every year.
The sailing along the coast allows one to also watch many cormorant colonies who build their nests against the cliff and there they also breed and raise their babies. You can also observe other specimens of the coastal bird fauna. Get the details on this Whale Watching adventure in Atlantic Patagonia.
The trip of your dreams!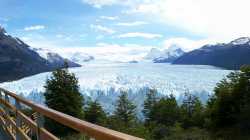 An ideal option in order to master two of southern Patagonia's major sites: first, a visit to the majestic Glaciers with their magical, blue ices (World Heritage Site) and finally, Tierra del Fuego, the uttermost End of the World.
Nature at its best!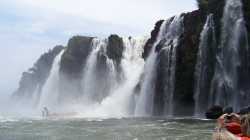 Recently they have been declared New World Wonder. Nothing in the world compares to stop and stare at the huge water torrents flowing immensely and endlessly. Take a look at our special offer for 2013!
Yet another finding!
Remains of the largest dinosaur skeleton found so far in the World with a femur of 2.40 meters long were discovered in the Chubut Province, in Patagonian lands. It is believed to be as tall as a seven story building!
The herbivorous species lived in the Patagonian region , but no further details are yet available, so these bones found are of paramount importance, allowing their discovery to come up with more precise evidence about their morphological and anatomical issues. For the director of MEF , this finding is one of the five most important discoveries of the past 20 years.
Open all year long!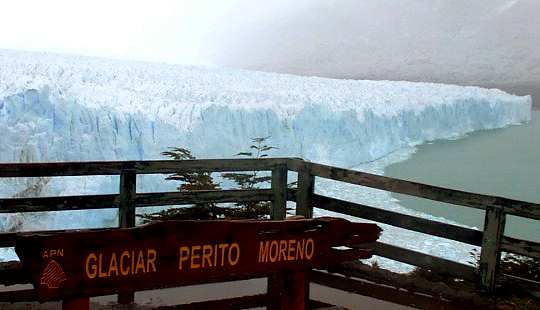 The Perito Moreno Glacier is known worldwide for its breakup process. The front of the glacier, when reaching the coast, shuts off the waters of Brazo Rico and produces a kind of dam with an unevenness between one arm of the lake and the other, generating a leak that leads to the awaited ice fracture.
Do not miss all the in-depth information we offer about this world tourism icon located in the Patagonian Andes. In addition, our classic advice for traveling, what more can explored and discovered at the El Calafate area, plus all the useful info that loyal readers of PATAGONIA-ARGENTINA.COM expect.