Following Darwin's tracks!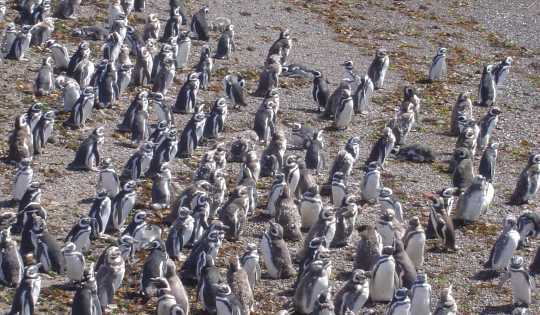 We at PATAGONIA-ARGENTINA.COM are sponsoring this Patagonia Expedition and we would like you to spread the word since it is a one of a kind event. It will consist of an overland journey that will take us to famous landmarks such as the Cave of the Hands, The Glaciers National Park, Tierra del Fuego (southernmost tip of South America), Torres del Paine and even cross the Strait of Magellan. A dreamed adventure trip that starts in Puerto Madryn and ends in Ushuaia, Tierra del Fuego.
It will be a very small group of only 14 participants with a permanent coordinator and naturalist Guide, plus the local guides at the different places; it is thus advisable to act quickly in order to secure a place. Learn more about this spectacular journey.
The trip of your dreams!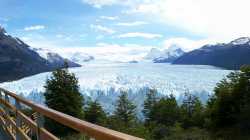 An ideal option in order to master two of southern Patagonia's major sites: first, a visit to the majestic Glaciers with their magical, blue ices (World Heritage Site) and finally, Tierra del Fuego, the uttermost End of the World.
Nature at its best!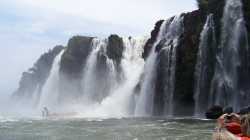 Recently they have been declared New World Wonder. Nothing in the world compares to stop and stare at the huge water torrents flowing immensely and endlessly. Take a look at our special offer for 2013!
Celebrating its 100 years joining Chile and Argentina!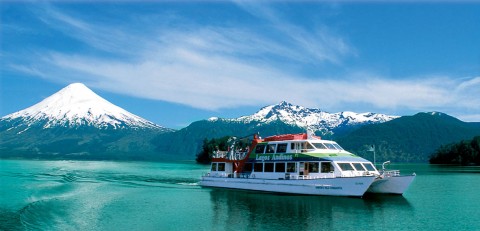 Know in detail the history of this route between Argentina and Chile through lakes and mountains that, long before becoming an icon of tourism, had already been used by the Aborigines and the Jesuits.
The circuit offers the travelers the opportunity to marvel at nature in two national parks in the Andean environment, the Perez Rosales in Chile and the Nahuel Huapi in Argentina, "surf" the Andes through lakes and rivers, visit places that are truly magic, like Puerto Blest and Peulla, and enjoy at both ends of the tour two beautiful cities: Bariloche and Puerto Varas.
Open all year long!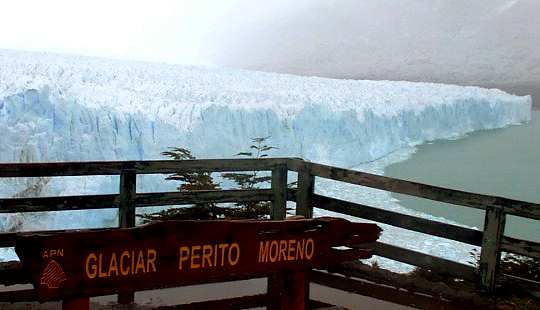 The Perito Moreno Glacier is known worldwide for its breakup process. The front of the glacier, when reaching the coast, shuts off the waters of Brazo Rico and produces a kind of dam with an unevenness between one arm of the lake and the other, generating a leak that leads to the awaited ice fracture.
Do not miss all the in-depth information we offer about this world tourism icon located in the Patagonian Andes. In addition, our classic advice for traveling, what more can explored and discovered at the El Calafate area, plus all the useful info that loyal readers of PATAGONIA-ARGENTINA.COM expect.