Open all year long!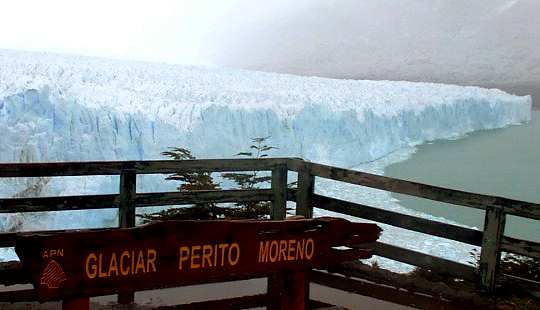 The Perito Moreno Glacier is known worldwide for its breakup process. The front of the glacier, when reaching the coast, shuts off the waters of Brazo Rico and produces a kind of dam with an unevenness between one arm of the lake and the other, generating a leak that leads to the awaited ice fracture.
Do not miss all the in-depth information we offer about this world tourism icon located in the Patagonian Andes. In addition, our classic advice for traveling, what more can explored and discovered at the El Calafate area, plus all the useful info that loyal readers of PATAGONIA-ARGENTINA.COM expect.
The trip of your dreams!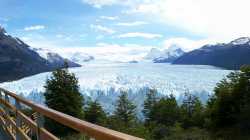 An ideal option in order to master two of southern Patagonia's major sites: first, a visit to the majestic Glaciers with their magical, blue ices (World Heritage Site) and finally, Tierra del Fuego, the uttermost End of the World.
Nature at its best!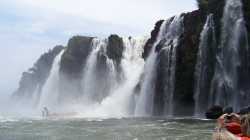 Recently they have been declared New World Wonder. Nothing in the world compares to stop and stare at the huge water torrents flowing immensely and endlessly. Take a look at our special offer for 2013!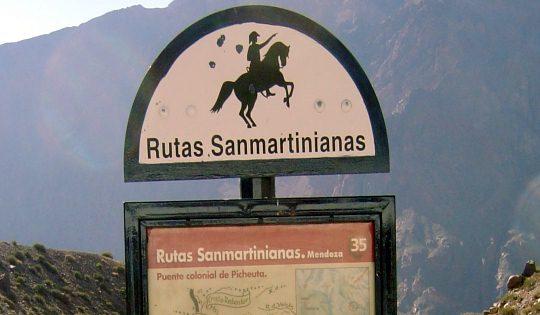 An impressive irrigation system that derives, via channels and ditches, the water of the melting rivers into the streets of the city makes the miracle possible. What once was a desert (the city of Mendoza and its surroundings) is now a green and fertile zone, an oasis that impresses with its beauty and landscapes cut only by valleys and mountains.
The whole territory of Mendoza Province is beautiful and very rich in historical events. And if that is not enough, it is a destination to be visited all year round. Mountains, wine, landscapes and cultural life of Mendoza make it ​​a wise choice. Ideal for a getaway!