The Valdes peninsula is a fauna reservation that has been declared World Heritage Site by UNESCO. There, sea wolves, elephant seals and a great variety of birds coexist. It is also the place where the reproduction of the Southern Right Whale takes place.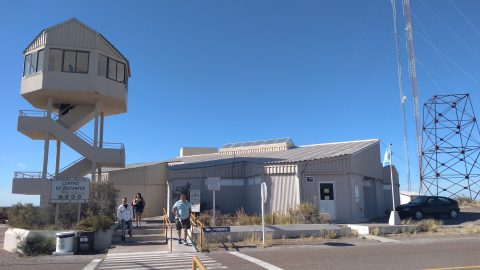 In order to arrive, there is a 80 Km drive from Puerto Madryn. At the access point to the Valdes Peninsula Integral Fauna Reservation, located on the Argentine Isthmus, there is a center of Interpretation which serves as an introduction to the flora, fauna, geography and history of this fascinating natural sanctuary.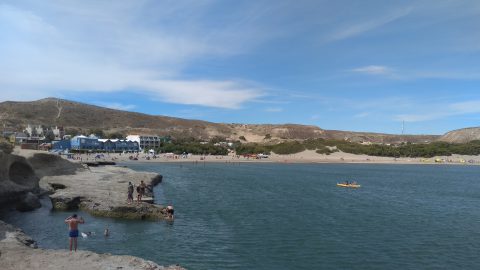 The only town within the Peninsula is Puerto Pirámides, named this way since it is located in a bay surrounded by cliffs resembling pyramids. Whale watching excursions depart from this town as well. There are lodging facilities, restaurants and some shops however bear in mind that many of them are open during tourist season only (Sept. to March).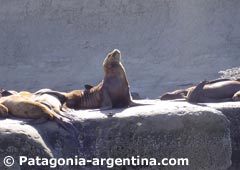 Touring the whole of the Peninsula implies driving 400 Km of gravel roads. The highlights in this route are:
– Punta Piramide's South American Sea Lion Colony: From December to March it is their reproduction season.
– Punta Pardelas: Ideal for fishing, snorkeling and scuba-diving, it is a beach located some 12 Km. away from Puerto Pirámides and can be reached trekking along the cliffs.
– Punta Norte: It shelters the only Elephant Seals colony in the world on continental lands.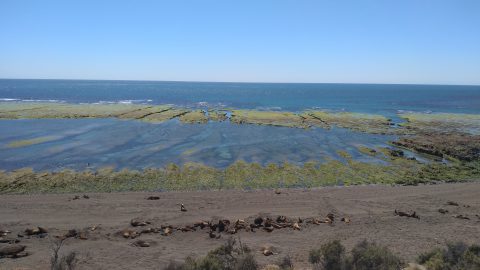 – Caleta Valdes: It is a particular geographical accident where, in different seasons, elephant seals and sea wolves live. lately, also Magellan penguins.
– Punta Delgada: It is at the tip of the Peninsula. There is an old lighthouse that has been reconverted into a hotel.