Penguin Island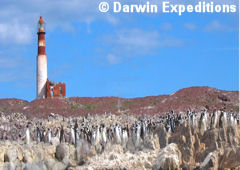 After navigating through oceanic waters in special vessels - as it is not an easy trip -, you will arrive at the only place on the Patagonian coast where you can see the small Yellow Crest Penguins. The usual nesting place of these birds is the sub-Antarctic islands. You will also find sea wolves and elephant seals, as well as Magellan penguins and the typical Skuas.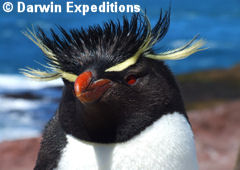 Long time ago, a seal processing factory was established in this island, which was later abandoned.
This expedition requires optimum physical conditions since the embarking and disembarking in the island may present some difficulties.