They are two symbols of civilization that have been founded at the same time, just like the lighthouse and the mythical library of Alexandria. They are two traces of past knowledge, which continue working for future wisdom.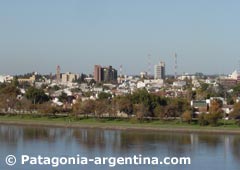 This year was the 120th anniversary of the creation of Viedma's lighthouse and library, two symbols of knowledge and technical progress that stand stoically as two living memories of history.
One stands at the bottom of the cliffs that characterize Patagonian coastlines, 30 kilometers (19 mi) away from the city and 2 kilometers (1.25 mi) from El Cóndor beach, and it is the oldest lighthouse in Patagonia.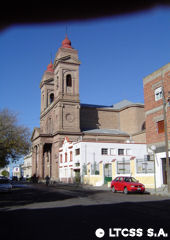 It was inaugurated by the governor of Rio Negro, General Lorenzo Winter. It is at 45.62 meters AMSL and its 12-meter (39.3 ft) tall white framework supports an iron shell to hang lamps whose beam of light is visible within a distance of 25 kilometers (15.5 mi). Today it is still operating despite the new technologies that have conquered navigation.
The other, located at the heart of the city of Viedma, commonly known as the "historical block" (manzana histórica), also offers a service to the community with its 26,816 volumes of bibliographical heritage. The library was in Club Unión but, in 1888, Colonel Napoleón Berreaute moved it to the government building. In 1906, it was named Biblioteca Popular Bartolomé Mitre (Public Library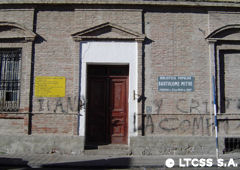 Bartolomé Mitre) in honor of the thinker and ruler, who had died a few days before.
Both symbols share May 25th, 1887 as their foundation date.
A rather important coincidence is that the lighthouse and the library in Alexandria were also built in the same year around 285 BC. At another level, it is possible to find points in common between these moments.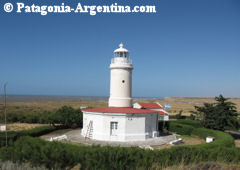 Rio Negro lighthouse was the first in Patagonia, and it is also the oldest signal in the country that is still working and is operated by two officers from the Signaling Department of the Naval Hydrographic Service of the Argentine Navy. Naturally, it is named after the place where the oldest signal of the world was built (Pharos Island in Alexandria).
Besides, it is a well-known fact that the gigantic Library of Alexandria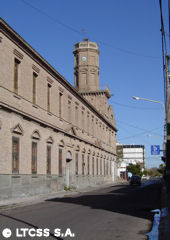 had survived many fires before itbecame ruins. Viedma's library has also been harassed by weather catastrophes. In 1899, the building where it worked was destroyed by a flood that lashed Viedma, leaving the library without any physical space.
However, in our case we still keep these past monuments, which are immortalized not only by the memory of the inhabitants but also by their current preservation and because they continue operating. Let us keep the fire flames of time away from our library and lighthouse. Let us toast for their existence and the stories their foundations tell.