Money and glamour in Patagonia
In the last few years, the Argentine Patagonia has experienced an unprecedented real estate boom. Many rich personalities have acquired huge estancias, great mansions and built unbelievable houses.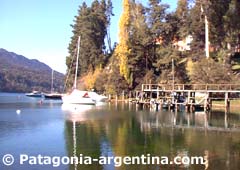 Villa La Angostura is one of these sought after places by magnates, artists, politicians and businessmen.
We can mention businesswoman Amalita Fortabat who last year bought 30 hectares on the shores of Lake Nahuel Huapi for some 2.5 million dollars. TheCumelén Country Club is a very exclusive place situated only 3 km. from town. Most of the houses here are worth in the millions and admission to the club requires going through a strict acceptance procedure by the Board of Directors.
These visitors can walk freely on the streets of Villa la Angostura since it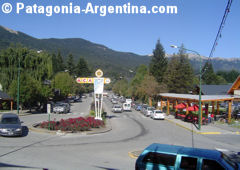 offers all the facilities without the harassment of photographers, fans, journalists, etc.
Another well known case was that of telecommunications tycoon Ted Turner and his ex-wife actress Jane Fondawho in an interview on the General Roca newspaper Diario Río Negro said "Patagonia is one of the most beautiful places in the world", and they were sincere, they bought an estate in paradise.