These beautiful falls are located on river Nant and Fall, amidst a deserted and rocky landscape.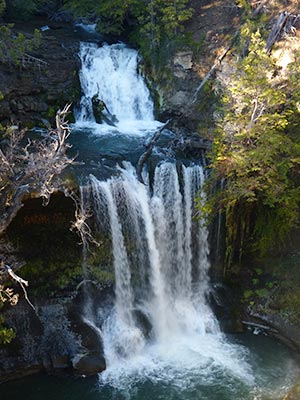 Since 2000 this area was incorporated into the Provincial System of Protected Areas. This river is natural drainage of Lake Rosario, on its way to the Futaleufu River forms impressive waterfalls.
A trail of approximately 1000 m. leads to several viewpoints from which you can see four falls that fall into a canyon of more than 100 m deep, dug by the river itself. The waterfalls are called The petiza, The Mellizas and The Larga.
The route is passable all the year and the walk to observe the jumps is accessible to everyone.