La Zeta is a small lagoon with volcanic sand beaches, located within the urban area of Esquel. You can walk or cycle through peri-urban trails, with a gentle slope rising. It is also accessible by vehicle.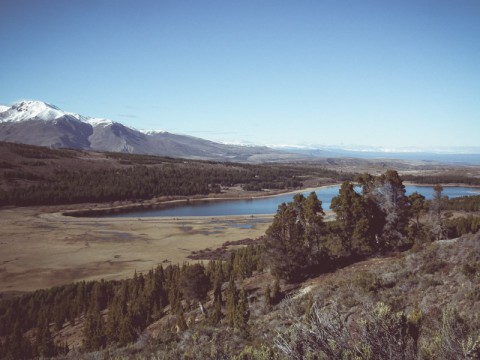 Very close to Esquel, Laguna La Zeta is the natural area preferred by locals to spend a quiet afternoon in contact with nature, enjoying the surroundings. It's also a good choice for travelers who want to rest and relax amidst other longer tours in the region.
You can go all year long. In summer, there is a beach, kayak rental and other services. There are also toilets at various points. During winter there are no services but also you can get and enjoy the shelter of the surrounding forests. On rare occasions, during the coldest days, the surface freezes and provides a beautiful and strange image.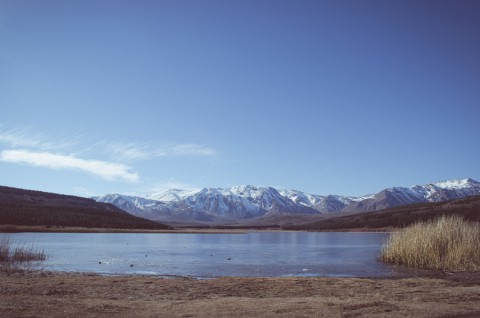 There are several trails for walking or biking, all of them have signalling and several viewpoints. One of these trails is the Canyon of Bórquez, only for walking as bicycles or motorbikes are not allowed. Another one is the path of Arenal, accessible not only by foot but also by bike or on horseback. Ir crosses a sector with volcanic sand and forests of native vegetation.
While these trails are low or medium difficulty, all have acclivities and it is mandatory to ask about the conditions at the Tourism Office before starting the ascent.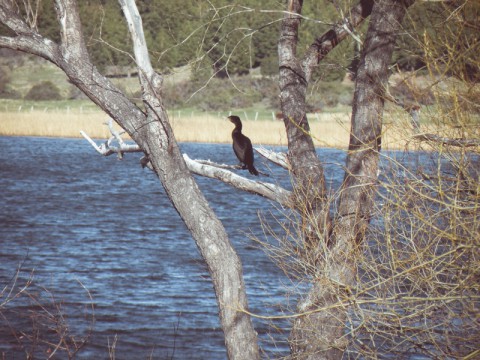 The lagoon is also a bird watching site. There is an observatory in the area called "Corner of the birds" from which you can make observations without disturbing the animals. You can see woodpeckers, thrushes, rayaditos, birds of prey, among others.