This park was created in 1937 to protect the tree forest of Araucaria Araucana (Pehuén) and the thermal resources. It has a surface of 28.000 ha. The zone altitude ranges from 1400 to 2935 meters above sea level.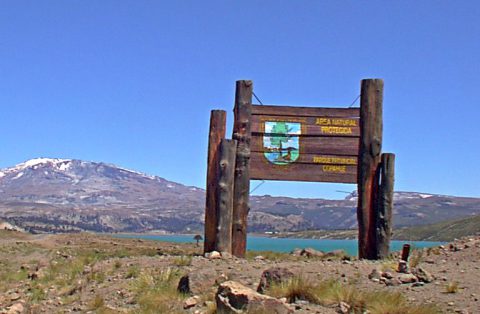 The area is characterized by particular geoforms of volcanic, glacial and fluvial origin. The most important water sources are: The Agrio river which flows into and out of Caviahue lake; and the Dulce, Trolope and Hualcupen Streams.
The most remarkable features of the park are the `Pehuenes´ (Araucaria araucana.), the magnificent and active Copahue volcano of 2935 m.a.s.l. and the world famous thermal hot springs of Copahue, with its different thermal water lagoons, muds and algae.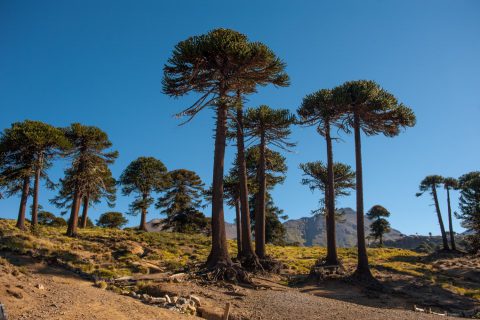 The park fauna characterizes by presenting a lot of small species which are only found in this area such as the `Tucu-Tucu´ of the Maule, a little frog "Cuatro ojos" and others.
The flora and fauna are of special scientific interest because three different ecological regions combine here: The Subantartican, The Patagonian and The `Altoandina´.
Every 16th March the `Copahue Provincial Park Day´ is celebrated in the village to commemorate when the General Management Plan of the park was established.