The Welsh Museum is located at the old Los Andes mill belonging to John Evans & Co.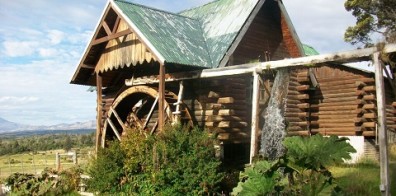 It gathers rural machinery as well as testimonies of Welsh colonization and culture in the region. It is an exact replica of the antique flour mills that existed in Trevelin from the end of nineteenth century up to the middle of the twentieth.
This one has been built by a direct descendant of one of those settlers and still today it produces flour in the traditional, old fashioned way.
If you wish, you can purchase the products manufactured here.