Cartref'Taid means " Grandfather´s Home " and that's just this museum: the place where Clery Evans keeps the memories of his grandfather, John Evans, one of the protagonists of the history of this part of Patagonia.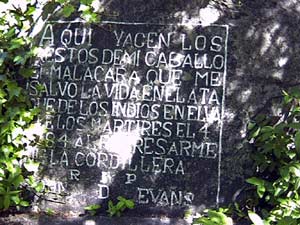 At the Cartref'Taid museum, there is a story about John Daniel Evans and the Malacara horse. Evans was one of the Welsh arriving to the coast aboard the Mimosa sailboat, along with the rest of the first immigrants. He decided to walk towards the Andes mountains, driven by tales describing wonderful, fruitful territories and brighter opportunities.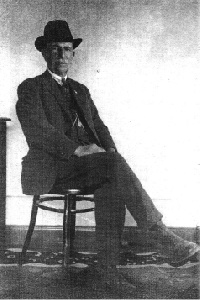 John Daniel Evans set off with the Malacara, which was a typical, strong, creole horse. On March 4, 1883, the group suffered a fierce attack from the aborigines, led by Cacique (chief) Foyel. All but Evans died at this massacre, who miraculously escaped thanks to his loyal Malacara horse. The place where this combat took place is nowadays known as Valley of the Martyrs.