Trevelin means "mill town" in Welsh. This statement perfectly serves as an introduction to this lovely place; a small town populated by the Welsh and its descendants in Patagonia, built around the first flour mill in the region.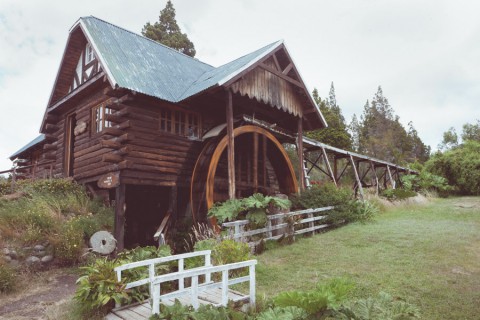 Trevelin was founded during the Welsh immigration period in the province of Chubut, circa 1860. This handy and working settlers, while searching for their place in the world, disembarked at this province's coasts and moved towards the inner lands. On their way, they founded many towns before arriving at this fertile valley where they built the famous mill that gave birth to Trevelin.
Trevelin's most important and unique characteristic is the cultural fusion that took place over the years between these Welsh immigrants and the natives of the area, the Mapuches. This is particularly noticeable when paying attention to the names given to the hills, streams and surrounding places: they mix the sounds of Celtic and Mapuche languages.
It is possible to recall all this interesting history of racial and cultural blend at the Regional Historical Museum, located where the first mill used to exist. It keeps a great variety of things used by the settlers, as well as Mapuche looms and objects.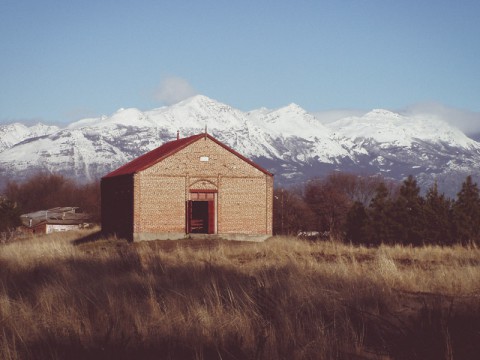 Also, there are several chapels of a typical Welsh style and architecture, which become very exotic at this part of the world. The same thing happens with the traditional Welsh Tea Houses, which are a must if you visit Trevelin.
At the Cartref'Taid museum, there is a story about John Daniel Evans and the Malacara horse.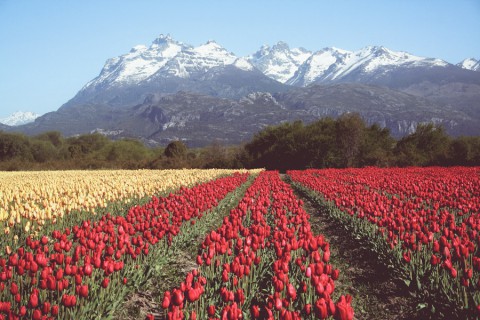 This picturesque town is enclosed in a mountainous landscape, at the Andean Region of Chubut, more precisely at the Valley 16 de Octubre. The beauty of the place, plenteous of flowers and millenary trees, is also rewarded with strawberries, cherries and raspberries cultivated by craftsmen as well as the trouts populating its streams, let alone the beer, home brewed by the local inhabitants. Trevelin constitutes an ideal starting point for the Mountains area where you can rest and establish a direct connection with nature.
For the traveler seeking a new way of doing tourism (adventure) the region offers assorted alternatives. There are many places yet to be discovered and you could be the first one to get to one of them.
It is possible to perform many excursions: walks with the family, fishing expeditions, visits to the Hydroelectric Futaleufu complex, or to aborigines towns, meet the beauty of the Nant and Fall falls as well as take a tour to the Flour Mill. Alternative activities include trekking, rafting and mountain-biking.