Just 1 km from the town of Caviahue among Araucaria forests and volcanic rocks you can discover and admire the different jumps that forms the Agrio River in its descent.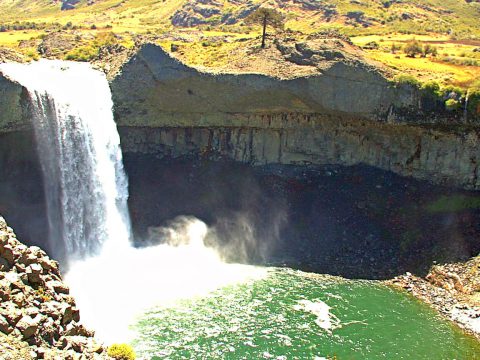 Salto del Agrio:
You reach from Caviahue, after traveling 16 km, on routes 26 and 27 from Copahue. This fall has a large waterfall into a pool. There are three lookout points to contemplate this majestic scenery.
Río Agrio falls:
Crossing the bridge over Río Agrio that you reach after 500 m. from Caviahue on route 26, you follow the road that leads to the falls: Del Basalto (3 m.), Cabellera de la Virgen (20 m.), de La Culebra(4 m.) and Del Gigante with two medium falls divided by a basalt block resembling the profile of a head.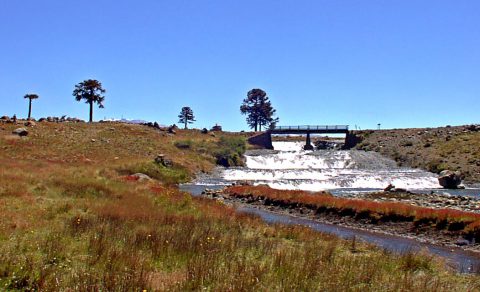 Laguna Escondida:
It is located at the end of a path that you will be able to take on foot ascending by a series of basalt plateaus. It is an excellent panoramic lookout point to view Lakes Caviahue and rivers Dulce and Agrio.
Cascada Escondida:
It can be reached on foot, on horseback and in winter in cross country skis or snow cats. It is located 3 km. from Caviahue heading west. The fall is approximately 15 m. high and is surrounded by araucarias, ñires and lengas splashed with muticias.