The Ñivinco waterfall is another of the secret beauties of these forests.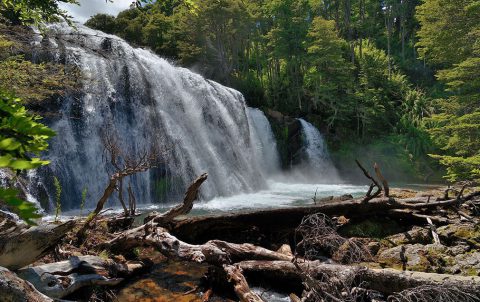 Although is not part of the traditional visits in the area, it is well worth a short detour to get to it. You leave on route 65 towards El Portezuelo, connecting with route 234 (aka the Seven Lakes road). After 20 km. you will get to the Ñivinco Creek.
You have to cross the river and go through a thick forest with ñires and coihue canes. After traveling for 45 minutes you will find the first waterfall. Pichí Traful is just ahead, in the northern end of the lake, at the foot of Cerro Falkner; a particularly attractive place for fishermen.