An unforgettable all day navigation: leaving Puerto Pañuelo you navigate the Blest branch of Nahuel Huapi lake, passing near the famous Sentinel islet where Perito Francisco Pascacio Moreno lies.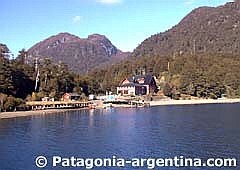 You then reach Puerto Blest and have lunch, then continue with the ascent to Cascada Los Cántaros, following the falls by a 60 m. high stairway where you will be able to appreciate several waterfalls of great beauty.
The area presents a thick vegetation and is one of the most humid points of Patagonia due to the influence of the Valdivian jungle.
Optional to Lake Frías: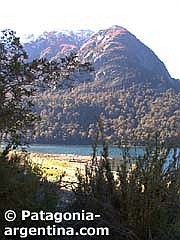 Departing from Port Blest, you will cross a few km. in bus in the middle of a wooded landscape up to Porto Alegre. There, you will board a catamaran to navigate the Frías Lake and pass in front of the Echo Wall, a high rocky formation that invites to shout in order to confirm that its name is not just a picturesque fact.
The itinerary ends in Puerto Frías, at the Gendarmería Nacional post and the border with Chile. You return by the same itinerary.