The Glaciers National Park, created in 1937, is the kingdom of continental ices and the Glaciers. It comprises 600,000 hectares in the southwestern part of Santa Cruz Province.
Its spectacular beauty, the scientific interest it provokes and the endangered species still living in this area made UNESCO declare this Park a World Heritage Site in 1981.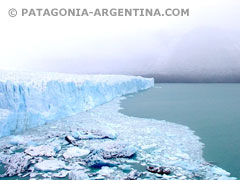 Ice dominates the Park: 2,600 square kilometers of ice fields from where 47 major glaciers descend. The absolute "star" of all them is the Perito Moreno Glacier, over the south branch of Lake Argentino. It has an imposing front wall of 5 km. and it is 60 meters tall. But there is an even bigger one: the Upsala Glacier , 10 km. wide and 50 m. tall.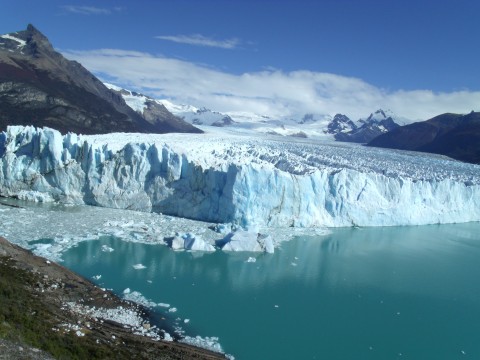 At the north of the Park, another gem: Mount Fitz Roy, a true challenge for mountain climbers with its 3,375 meters.
Flora is the typical to be expected in a sub-Antarctic forest, with lengas, guindos and many shrubs like notro and calafate, the latter a symbol of the area.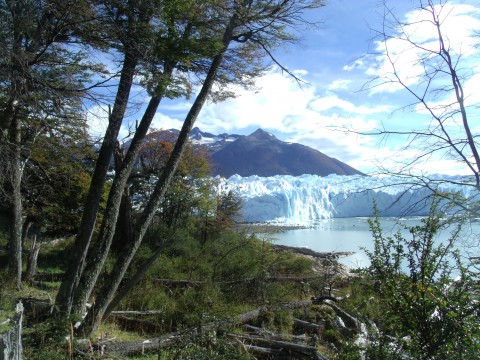 As for fauna, it is worth mentioning the huemul and the dwarf ñandú, that runs in big groups at the tableland area.
How to get here?
El Calafate has got its own airport, that connects with the rest of the country. Another access is from the north, through Río Gallegos. From this city (airport also) you depart towards El Calafate (350
Km.), which is only 50 Km. from the Park. Finally, you can also arrive here via El Chaltén, which in fact is already within the Protected Area.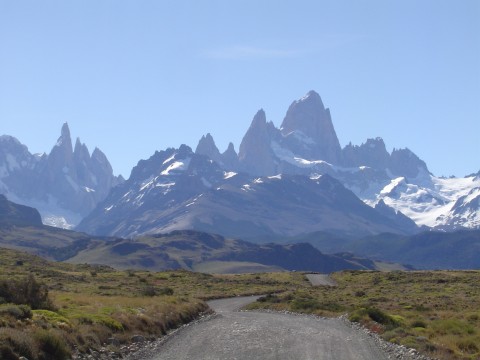 At any of these towns mentioned above there are tourist services like lodging, gas and restaurants. Also, at Lake Viedma and Lake Argentino there are campsites available.