Located in southwestern Neuquen Province, its area covers 379,000 hectares sheltering a very important part of the Andean/Patagonian Wood. At this Park you can enjoy species like Pellín Oak, the Pehuén and the Raulí. And best of all, all this beauty is surrounded by a breathtaking mountain landscape as well as twenty-four lakes of Glacial origins.
Its name derives from the Lanin Volcano, a 3,776 meters high peak that has eternal snows and dominates this Park's landscapes from any of its angles.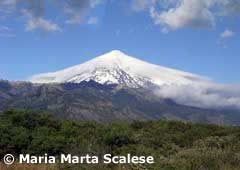 The dominant species in the north part of this park is the Pehuén or Araucaria, the Mapuches' Sacred Tree. This conifer may reach 45 meters and its top resembles a sun umbrella.
In the densest parts of the wood there is the Pudú, a small deer with its body perfectly adapted to this environment. It is one of the endangered species protected within this Park. The other one is a kind of mink called Huillín.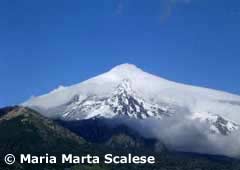 In order to get to this Park, you depart from either Junín de los Andes or San Martín de los Andes, via Route National 234. Between these cities there is also the Chapelco airport that connects this area with the rest of the Country. Besides, inside the Park there are 3 ways to cross to Chile via land.