It is the largest of the National Parks in the area, covering 705,000 hectares, and also the first one. It was created in 1934, after the land donation made in 1903 by Perito Francisco P. Moreno.
It shelters an ecological nucleus that is incredibly valuable. Its landscapes are sublime and absolutely representative of the north Patagonian Andean Zone. This nucleus is subdivided into three types: Altoandino (above 1600 m. high, with eternal snows); the Andino-Patagónico (in the lower parts of the mountains) and finally the Patagonian steppe.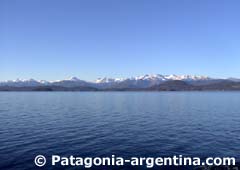 There are many lakes spread across the woods and mountains. The most important one (Nahuel Huapi, 650 square kilometers surface and 454 meters deep), gives its name to the National Park. Other lakes are Traful, Mascardi, Gutiérrez and Guillelmo.
Among the typical fauna species you can find the hullin, a carnivore mink that has its perfect habitat within the Park.
As for flora, the extensive woods are populated with trees like lengas, coihues and ñires, and flowers like notros, (red colored), mutisias and the amancay, with its typical yellow flowers. During spring, this wood offers the most colorful landscapes of Argentina.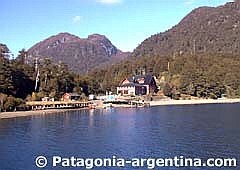 In the Puerto Blest area, near the border with Chile, there is a zone where rainfall largely exceeds the average. There, the vegetation is a typical sample of the Valdivian jungle, in this trans-Andean country.
In order to get to this Park, you can leave from Bariloche, city that is surrounded by the Park. You can reach Bariloche via many ways: land using Route 237, air (Bariloche airport) and even crossing the lake via the Pérez Rosales pass from Chile.