It is the closest beach to San Martin de los Andes. It is located in a bay sheltered from the winds and has camping areas, grocery and restaurant.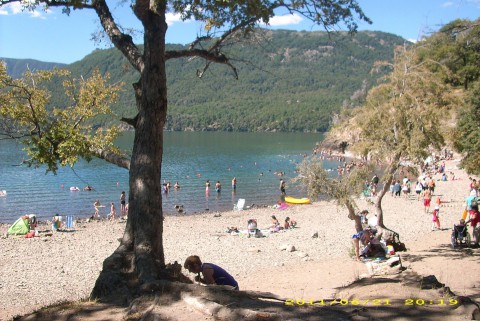 Just 4 km away. on Route 234 you can find this beach,  on the left bank of Lake Lácar.
Surrounded by a lush forest of oaks, it is the place chosen by locals to spend the day, both in summer and winter.
Ideal for water sports, it has an organized camping, and another rustic one run by a Mapuche community, also a restaurant open all year long.
A few hours on this beach can take away the stress and restore the peace of your mind.