The tour of the entire area of ​​Hua Hum is a real walk through paradise. White sand beaches, lakes with green and clear water, streams and waterfalls in the middle of the Andean forest in its fullness. A full day journey into wonderland.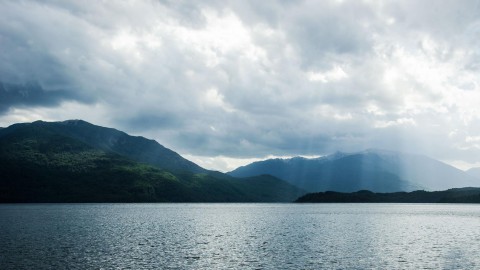 The Hua-Hum International Crossing is approximately 47 km. from San Martin de los Andes. The road is gravel but in good condition.
Soon after taking the route that leads to Junin de los Andes, you enter the Lanin National Park.
A little further on is the Mirador Bandurrias. It's a must stop for a photo! From there the road becomes narrower and circulates through the middle of a forest in gallery.
After about 20 km. is the park ranger Yuco Station . Yuco beach is a very crowded spot in summer, as it has a beautiful peninsula with several small beaches of white sand and well protected from winds. There is a recreational area with tables, benches and a stove. Note that nautical sports are forbidden.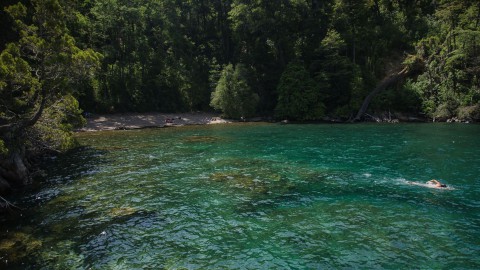 From here also start several hiking trails, low difficulty, suitable for the whole family.
A little later you get to La Angostura, named for being the place where Lake Lácar flows into Lake Nonthué. In fact it can be said that the Lácar becomes the Nonthue, and through it empties into the Pacific Ocean.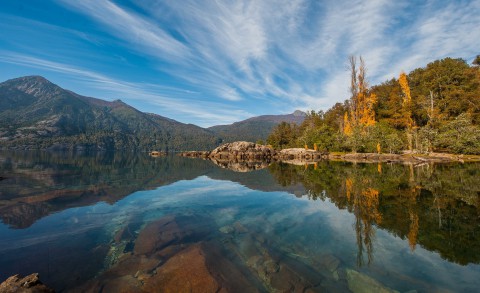 Finally we reach Hua-Hum, whose name means "rainy place," and we'll be in the Valdivian forest. Puerto Hua-Hum is the lowest international crossing of all the Andes Range and it is open all year long.
Once in Chile you can take a ferry across the lake Pirihueico. You can also make another ride crossing the bridge over Hua-Hum River and then taking a detour to access the Chachín waterfall, 30m. height, hidden among rocks and lush vegetation. This walk is more suitable for a 4×4 vehicle.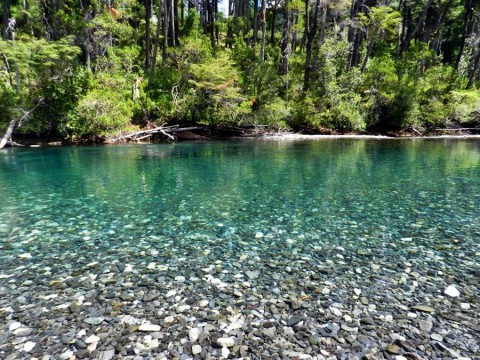 If you continue another 12 kms, you will reach lake Queñi, one of the most beautiful in the region. There is a free camping area and you can take a hike of about 3 hours (round trip) to the hot springs of Queñi.