This immense lake, wild and deep, is one of the flyfishing places most appreciated by connoisseurs.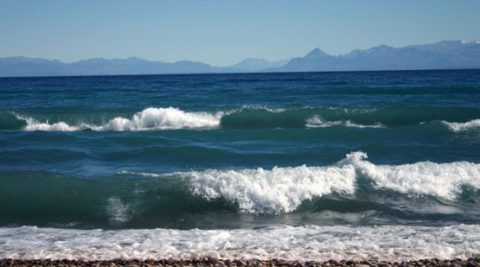 This lake has 2240 sq. km, 880 of which belong to Argentina. It is the largest lake in South America, after the Titicaca. On the Chilean side it is known as General Grande.
Along its shores there are hotels and various accommodations, designed mainly for fishers.
The waters have deep blue color and its depth is unknown. It flows into the Pacific Ocean through Baker river, Chile's largest river.
The landscape is dry with low bushes and a group of poplars or willows. You can get there from Los Antiguos or from Perito Moreno.