This is an interesting ride; departing from El Bolsón, you can arrive to this National Park. It is a total round trip of 39 Km, all of them paved. If you get there with your own car, there is a gas station in El Bolsón and a drugstore in Lake Puelo town (also petrol here).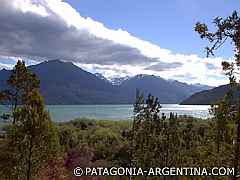 You can begin the tour at Plaza Pagano in El Bolsón, starting at Avenida San Martín towards the south, up to parallel 42° south, where the Province of Chubut begins. From there onwards, the route is asphalted and borders the last part of Loma del Medio. After driving 9 Km. in this paved road you must turn right, towards the lake and before you will come across a small bridge crossing river Azul. At Km. 13 you will have arrived in Lake Puelo Town
The access to Lake Puelo National Park is 17 Km. ahead. Once you are in, you will find a path, on your right, that leads to the frontline with Chile. If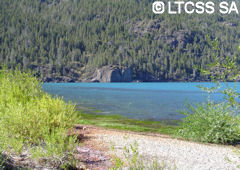 you wish you can get there after a 5-6 hour trekking excursion. There are also horse riding tours programmed according to demand.
This Park was first, in 1937, an annex to national Park Los Alerces. Later, in 1971, it got the status of "stand-alone" National Park. Its main attraction consists of the presence of glacial valleys that spill into the pacific Ocean through river Puelo, and the existence of unique flora species in the country which are a result of the introduction of the valdivian Chilean forest with hazels, ulmos and mañíos.
In the access to the lake you will find a beach and a camping, with services and a drugstore. From here you will be able to see the Tres Picos hill, at the opposite shore. Please remember that this side of the lake is a National Reserve and the west shore is totally restricted to popular use. Be cautious and always ask the Forester. There is also a flora interpretation path.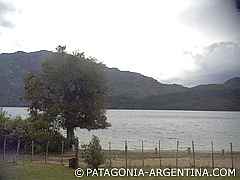 On your way back, along the same road, you can visit Hoyo de Epuyén, a small town devoted to cultivating fine fruit. During January the Harvest Party (fiesta de la cosecha) takes place here, and it is the right spot to taste sweets, marmalades and pastry made with the production of these small farms. Besides the tremendous beauty circundating this area, you can also visit the church which has a very interesting wooden decoration
In the surroundings it is also possible to get to Lake Epuyén, which has got a beach and a view to the valleys of Cholila. You return to El Bolsón via the same route, 258.