This excursion can be made on foot, bicycle, on horseback or by car. You leave El Bolsón, taking Azcuénaga street to the west, crossing the Usina borough and ascending the Loma del Medio. From there you descend to the valley where the Río Azul flows.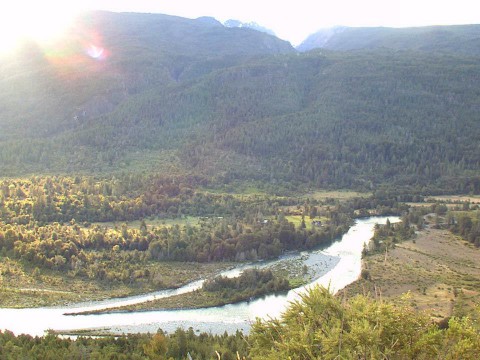 Hiding from view, the Cabeza del Indio can be found at Km, 6.
Before this, at Km. 4.5 there is a lookout point where you can visualize the whole valley, the Cerro de Tres Picos and the Puelo Lake, further away.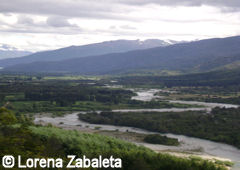 In summer you can access the circuit of Mallín Ahogado following the road parallel to the river.