Two beaches very close to each other, with towering cliffs that protect them from wind and give them a frame of spectacular scenery. Down to the beach it is all adventure. The prize: incomparable sand and waves! Go ahead, the pure Atlantic Patagonia awaits you.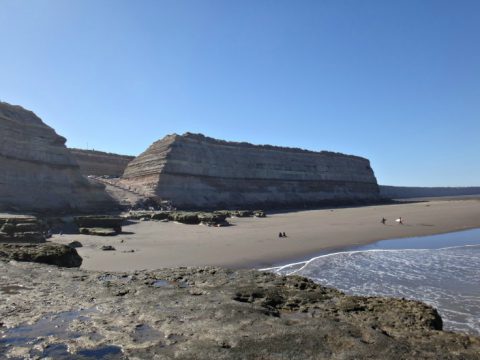 The Espigón is 45 km. from Viedma and only 15 from Balneario El Cóndor the nearest service center. Playa Bonita has its access just 3 km. from El Espigón. During low tide, you can walk from one to the other by the beach.
Keep in mind that, because it is an area with very high cliffs, access is by steep descents and stairs at the end.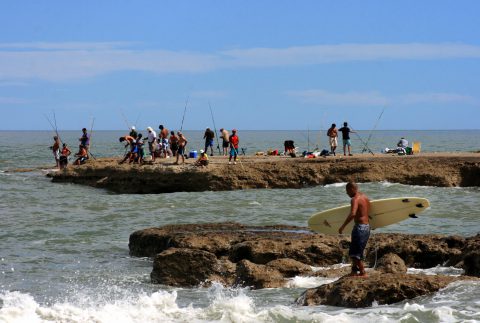 The geographical accident that gives its name to the first of these beaches is a rock formation shaped like a natural breakwater, which goes into about 80 meters into the ocean and is the place chosen by fishermen to be wagered with their fishing poles.
If you are not regular visitor, it is advisable to previously make inquiries on where to access this breakwater, schedules of tides and the reasonable precautions.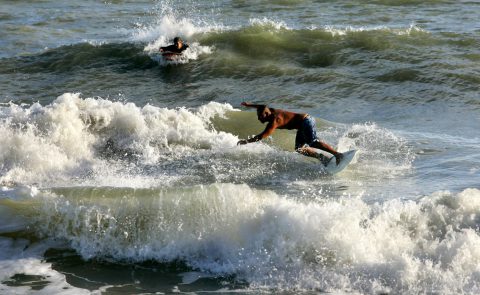 At the Espigón there is also a surf school and visitors who want to try and learn this sport can do it.