A ride close to the city to enjoy the nature in an area with a lot of services for tourists.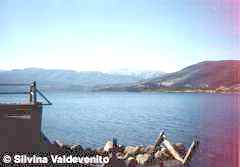 Only 12 km. from San Martín de Los Andes, you will find Lake Lolog, a suitable area for fishing and big game. 26 km. ahead, Lakes Curruhue Chico and Grande with free camping.
As you continue the itinerary, you will pass Laguna Verde, surrounded by a layer of lava in an old glacier valley of the Achen Ñiyeu.
Six kilometers ahead you will pass the fishing harbor of Lake Epulafquen and finally the Termas de Lahuen-Co (hot springs).
There are more than 20 springs with an approximate temperature of 65º.C.