A winding gravel road worth doing slowly to meet these forests nestled between volcanoes and lakes.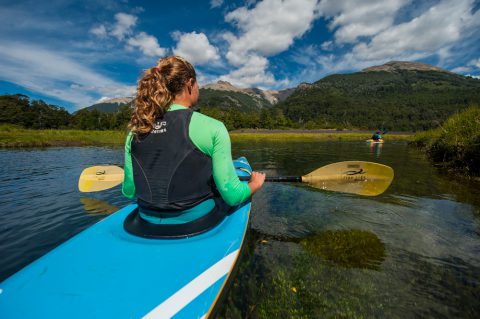 Driving 31 km on Prov. Route 62, you will enter Lanín National Park and Lakes Curruhue Chico and Grande. The views are outstanding and both lakes have very well sheltered beaches, ideal to enjoy during the summer.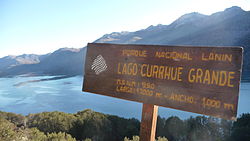 Some another 20 km ahead you will find Laguna Verde, characterized by low coasts and large volcanic sand beaches. For some people, this is what paradise looks like.
In this area you can observe a curious formation called Escorial. It is a lava layer channeled into an old glacier valley with a length of 7,5 km and width of 2,5 km.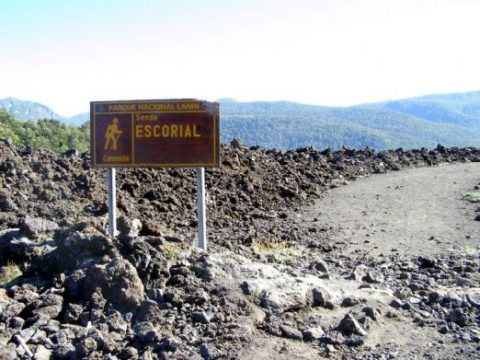 The last stage of this excursion is a 15 km trip to the Epulafquen Hotsprings. A basic infrastructure for thermal baths and a camping area can be found here. The border crossing to Chile, Paso Carirriñe (only open in summer), is only meters away.