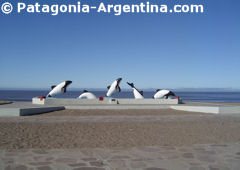 Very near Rawson, you will find this rolling stone beach resort. This small village, founded in 1923, was named after an English ship that wrecked in the area.
You can enjoy a nice day at the beach here – this place has the necessary facilities, as well as a fishing pier for those who would like to have a nice seafood dish. Commerson's dolphin sighting excursions also sail off from here.
In January, they celebrate the South Atlantic Fest ( Fiesta del Atlántico Sur).