Negro River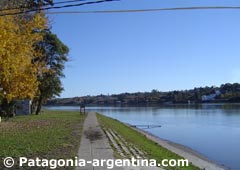 The mapuches call it CurrĂș-LeuvĂșÂ (currĂș=black and LeuvĂș=river), and has an extension of 637 km. being the third one in Argentina for its flow and extension.
In its lower course, in front of Viedma and Patagones there are several beach resorts that offer the visitor the necessary infrastructure to enjoy a swim or the practice of water sports.
From both banks of the river, the view towards both sister cities is really attractive.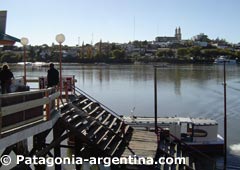 You can take a tour on the river, navigating a catamaran to the islands. They leave from the Viedma pier in downtown Viedma.
But this region also offers the sea…
Taking Provincial Route No. 1 you have access to an incredible succession of beaches.
The two most iconic & emblematic Natural Monuments in Argentina, both declared World Heritage Sites, toured in six unforgettable days. The immense glaciers in Patagonia and the spectacular IguazĂș Waterfalls in the north-eastern region of the country, will leave you breathless.