In Mapuche its name means "Yellow Corral" and this is what it looks like in the cool days of autumn, when the green trees turn deep yellow and ochre and it is corralled by reddish brown foothills.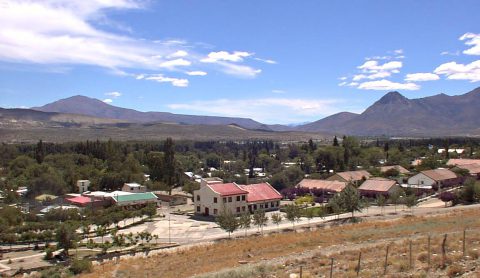 This charming town is located in a valley cut by the rivers Curí Leuvú and Neuquén, which has rapids in this location. Towards the right, it is protected by the imposing Mountain Range of the Wind ("Cordillera de Viento"), which extends north to south until reaching the Domuyo volcano.
Chos Malal has a rich history. It was the first capital of the Territory of Neuquén, which became a province in 1904. Its founder and its first governor was the General Olascoaga. Here existed a fort from which one of the advances of the "Conquest of the Desert" campaign was launched, which today is marked by a turret across from the plaza.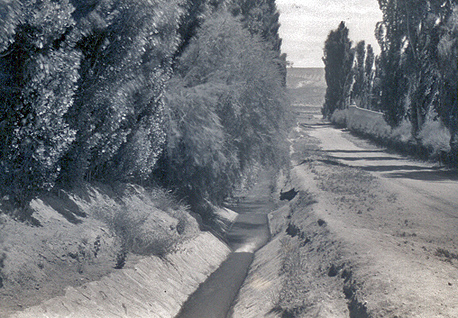 Due to the town's strategic location, it is called "the key to Northern Neuquén":
There is a paved road that intersects routes 22 and 40 which unites this town with the provincial capital, 385 km away.
Northwards, route 40 unites Chos Malal with the province of Mendoza. It is only 130km away from the provincial border and approximately 200 more until Malargüe, the closest Mendozan city. The route is excellently maintained in Neuquén province; upon entering Mendoza the condition of the road becomes very bad. There, it is necessary to drive with extreme caution, as the there are areas of gravel, detours and parts with many potholes.
Driving south, the same route 40 brings travelers to more traditional tourist centers, such as the villages of Copahue-Caviahue , and further south, with Junín de los Andes and runs through the entire Neuquén lake district.
Driving west, a gravel road in good conditions, provincial route 6, "the route of the Gendarme" allows travelers, since 1998, access to Chile by the Pichachén Pass, open only in the summer and only for private vehicles. This route reaches the nearby city of Los Ángeles.
Today, Chos Malal is an urban center with the best that Northern Neuquén has to offer. It has approximately 20,000 inhabitants and offers all of the services that a traveler needs: hotels, restaurants, transport, medical attention, banks, etc.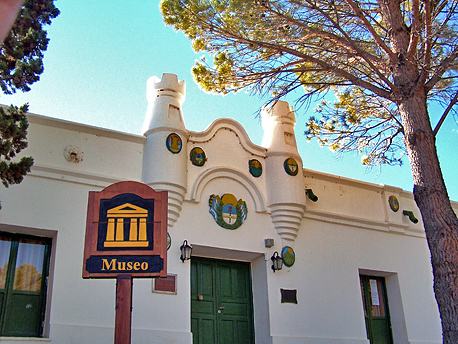 There are new neighborhoods, created by local and federal government spending, as well as the old adobe houses. Besides each road are drainage ditches and life follows the rhythm of a small town: the people say hello to each other on the streets, commerce stops for the "siesta" (nap) and the entire life of the town can be observed only sitting in a bar in the center.