In general, you will find Route 40 and the other provincial roads that we mentioned to be well maintained. In the season between December and March it is travelable in all of its totality without major inconveniences by all types of vehicles.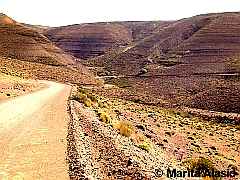 In the gravel parts the road is sufficiently wide and well-maintained. Passing River Mayo drive carefully due to the potholes.
Always, when driving on gravel, we recommend that you do not exceed a maximum velocity of 70km/hr. Take this into account when you calculate travel times, that they will take much longer to travel than what you think.
To learn more about how to drive safely on this type of road, you can consult ourinformation about driving in Patagonia where you will find useful advice.
There is gasoline (petrol) available in all of the towns we mentioned, but always fill up whenever you are able. You never know if the next station may be closed or not have gas!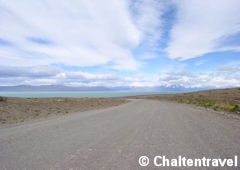 You can make this whole trip without stopping, but it is highly recommended to rest for the night. If you leave from Bariloche, for example, you can spend your first night in Perito Moreno and the second night in the Estancia La Angostura, 55km from Gobernador Gregores, or in Gregores proper in order to easily continue on to El Calafate.
The weather often changes suddenly in this region. Remember that this is a desert climate that can be very hot during the day and very cold at night. Bring clothing suitable for both extremes.
And remember, some town centers are better equipped than others and the smaller ones may not have everything that you need.
Approximate distances between places: (Km.)
Bariloche – El Bolsón: 130
Esquel – El Bolsón: 181
Esquel – El Calafate: 1132
Río Mayo – Perito Moreno: 130
Perito Moreno – Los Antiguos: 66
Los Antiguos – Bajo caracoles: 128
Perito Moreno – El Calafate: 630
Calafate – El Chaltén: 220
Enjoy!