Las Heras is a town in the steppe. It emerged as part of a railway project that aimed to connect the Atlantic coast of Santa Cruz with the Andes Range: the Patagonian Railway.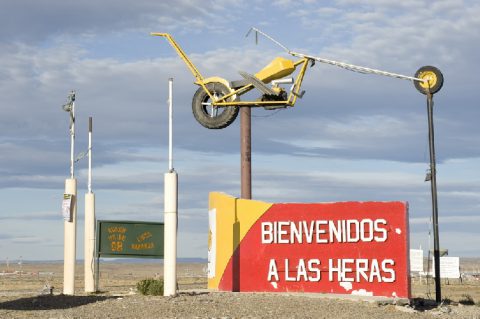 The Patagonian Railroad was a very ambitious project that has not been not finished. Its construction began in 1909 and by 1914 the investment was suspended. It managed to get from Puerto Deseado to Las Heras, tip of rails, 320 km.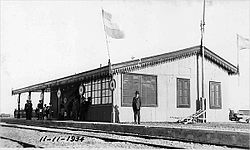 The lack of investment first and then the final closure in the 70s marked the reality of the towns and places along its route. Las Heras managed to survive, but many disappeared.
From the mid-1950s, with the discovery of oil and the boom in exploitation activities, Las Heras becomes a municipality.
Today, Las Heras forms, together with Caleta Olivia and Pico Truncado, a triangle of urban population in the north of the province of Santa Cruz.
How to get here:
From Caleta Olivia you have to take Provincial Route 12 to Pico Truncado (58 Km). In this locality it is the bifurcation with the Provincial Route 43 that, after traveling 84 km. will lead you to Las Heras.