A new tourist attraction is developing in Argentine Patagonia. It is linked to the liberation of Condors in the Sierras de Pailemán (in the province of Río Negro). In the framework of the program "The Return of the Condor to the Sea", six new specimens were released, and added to the 15 that already inhabited the area.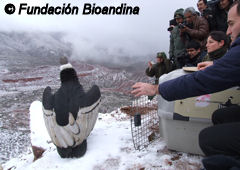 The condors, which formerly inhabited the Patagonian coasts, as revealed by the wonderful chronicles of travelers such as Charles Darwin, were persecuted because the natives imagined stubbornly that birds fed on livestock. But over time, the myth was dismantled and with it grew the desire to reintroduce the species in the area.
The condor liberation program, promoted by the Bioandina Foundation, will undoubtedly project a new and substantial tourist market linked to bird watching in the region. The experience of reinsertion of birds is very important because in addition to the tourist and commercial interest, the ultimate goal is to re-establish the condor in the area where it was mentioned many years ago by Darwin, Perito Moreno or Hudson, among other naturalists.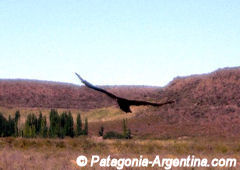 The project "The Return of the Condor to the Sea" was born in 2003 when a group of specialists met in the Sierras de Pailemán in order to set up a release platform. The construction includes two enclosures to house the condors and a control area for the personnel.
The stage of adaptation of the condors to their natural habitat, prior to their release, is developed on the platform. Previously, chicks are bred and artificially incubated.
After the release, the phase of monitoring the behavior of the condor to measure its degree of adaptation without human mediation ensues. For this purpose, vinyl wing bands, radio transmitters and solar energy satellite transmitters are placed on the wings of the condors to allow them to follow their movements.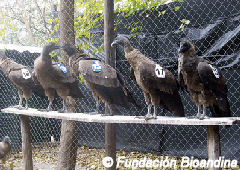 The condor is a species highly venerated by native peoples. But since the "conquest of the desert" campaign, the animal was put in danger and finally disappeared.
The first steps have already been taken, the rescue, rearing and reintegration activities are already underway. Now it is the duty of society to generate adequate levels of environmental awareness to conserve what we have.