Caleta, as it is known by its inhabitants, is the entrance to the Province of Santa Cruz, if you go along Route 3. It is located only 50 km. from the border with Chubut and in the middle of the Gulf San Jorge.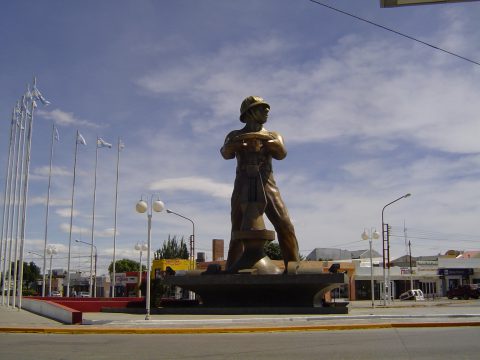 It was the natural port chosen to install the telegraphic settlement formerly at Comodoro Rivadavia, in 1921. But it became important on June 22nd, 1944 with the discovery of a very rich oil platform near Cañadón Seco.
The route from Comodoro Rivadavia up to Caleta Olivia is very beautiful, you will be bordering the amazing coast of  San Jorge Gulf which features majestic cliffs and fine sand beaches.
The name "Caleta" derives from the geographical accident and "Olivia" is because that was the name of the Captain of the National Guard's wife, the only woman aboard.