Route 40: From El Bolsón to Esquel
Starting at El Bolsón gasoline (petrol) costs half of what it does in the rest of Argentina. One can make this journey in two different distinct modes.
– Using National Route 40.
It is a 167 km paved road surrounded by a 
plateau and a precordillerean landscape. It is the fastest option to travel between Esquel and El Bolsón.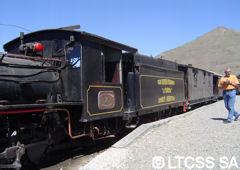 A little before the half way point of the trip we can take a detour to the small town of El Maitén where in the summer they host the railroad festival La Trochita (the famous steam locomotive). At the 76km point we recommend that you take a detour to visit the big house of the estancia (homestead) Leleque, an old, quaint general store. This was also the central administration for the Southern Land Company, created by the English in 1889. In 1991 this enormous estancia was acquired by the Italian firm Benneton.
-Or through Los Alerces National Park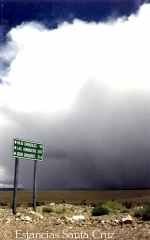 In this option we travel for 193 km by National Route 40 and later by the provincial roads 15 and 71, which are paved by gravel. There are gas (petrol) stations in El Bolsón and Lago Puelo. This road is longer and a little more difficult, but the advantage is that it crosses one of the most spectacular National Parks in all of Argentina. It borders the Rivadavia, Verde and Futalaufgunen Lakes. You can visit the small towns of Epuyén and Villa Futalaufquen. There is also a bus called the "Esquel" which makes this journey.
4 days, 3 hotel nights with breakfast. Taxes. Transfers in/out airport-hotel-airport at Puerto Madryn. Excursion to Península de Valdés. Excursion Punta Tombo (penguins colony)
Transfers in/out. 4 days, 3 nights with breakfast. Excursion Perito Moreno Glacier. Nautical Safari. Excursion Estancia Cristina Classic (summer) or Rivers of Ice (winter). Bilingual (Spanish-English) guides. Taxes.
4 hotel nights with breakfast. Transfers in/out airport-hotel-airport at Bariloche. Excursion Small Circuit. Excursion to Victoria Island and Arrayanes' Wood. Excursion to S.M. Andes via the Seven Lakes.