On the shores of Lake Lacar, at 640 m. above sea level, San Martín de Los Andes is only 40 km. from the Chilean border.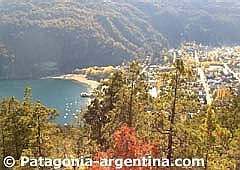 In 1883 a fort was built in Vega del Maipú, near the present location, but the 4th. of February of 1898 was moved to its present place. This date was registered as the official foundation day.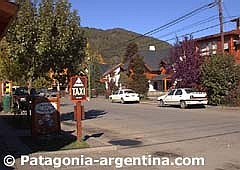 Until 1911 it was mainly a military post consolidating argentine sovereignty in the region.
For many years its main activity was forestry. It was not until 1937 that tourist activity began, with the creation of the Lanin National Park.The great impulse came in the seventies thanks to the promotion by the provincial government.
The city almost exclusively live off the tourist activity. Its lakes, rivers, waterfalls and mountains make this place a paradise for the traveler.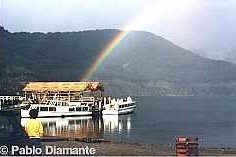 A few km. away, you will find Chapelco, an excellent ski center that since its opening in 1946, has not stopped improving facilities and services offered to the lovers of the sport.
Salmon fishing and big game are other attractions of the Andean city and its surroundings.
It is the most important tourist center in the Province of Neuquén.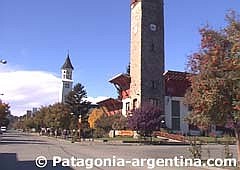 The points of interest are in addition to its typical mountain architecture, the Secretaría Municipal de Turismo, Museo de Los Pioneros (Pioneer Museum), San José church exhibiting a real size reproduction of the Holy Shroud, Lanín National Park Administration and monuments like Los Ciervos on the shore of Lake Lacar.