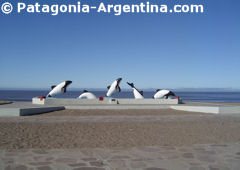 Rawson was the first site of the Welsh rural colony. It had always been the political and administrative capital of the National Territory of Chubut, until 1957, when its status changed and it became the capital of the province of Chubut.
In 1854, Henry Libanus Jones, an English merchant, arrived in this place. This adventurer was hoping to find cattle, but all he found were animal bones. Having no food, he left in 1855.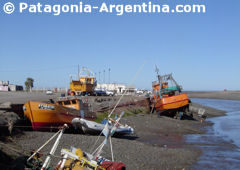 Not until 1865 did the Welsh arrive at the shabby Fortín Viejo [Old Fort] and, on August 10th of that year, they founded "Tre Rawson"(town of Rawson), thus paying homage to the Domestic Affairs Minister that had promoted the settlement.
In September, Colonel Murga traveled from Carmen de Patagones, under orders from Buenos Aires, and he raised the Argentinean flag, thus establishing the colony and showing its sovereignty.
Nowadays, this picturesque city, which back in the 60s started to be referred to as the "little Brasilia of Patagonia," has a stable population of around 25,000 inhabitants.
The weather in Rawson is usually mild and dry, due to its location in the river lower valley. The difference in temperatures between summer and winter times is significant.
In Rawson, visitors may find important cultural and historic attractions, such as the Salesian Museum, the José Hernández Cultural Center, the City Historical Rescue Center, and the Berwyn Chapel.
The harbor is a special place to visit, 7 km away from the town, at the mouth of the Chubut River. There, sea wolves seek the company of fishing ships called "Flota Amarilla" [Yellow Fleet]. Near the docks, several restaurants offer delicious dishes with the catch of the day,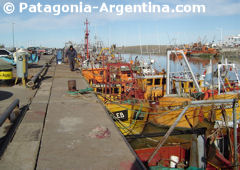 including salmon, haddock, silverside, and hake, among other fish.
Another ideal spot for those seeking some quiet is the General San Martín Park, located only 3 km (2 mi) away from the urban center. There, you will find a zoo; there are also camping facilities.
Rawson can be reached by land, via National Route #3 and #25, both of which are paved. It is 1470 km (913 mi) away from Buenos Aires.
What to see around here?