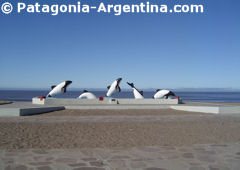 As soon as you enter Rawson, you will cross the bridge over the Chubut River; very close from there, at the intersection of Av. San Martín and Don Bosco, there's the María Auxiliadora Church whose construction started in 1886 and which has beautiful murals of the wedding at Cana of Galilee. It belongs to the Salesians, who have collected a great number of objects throughout the years and in 1941 organized the Don Bosco Regional Museum [Museo Regional Don Bosco], which is located right next to the church. There, you will see cult objects from Welsh settlers, a rustic carriage used by them dating from 1875.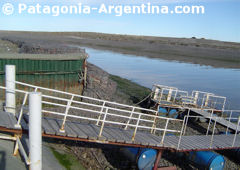 As a rarity, there are 32 engraved stones, carved in relief and with signs of snakes, the moon, and the sun. They were found at the Gan-Gan station in 1910; they are known not to be indigenous – they might have a white man origin.
Touring the city, you'll go past the Government House, the Post Office building, the modern Legislature and, across from the latter, the American Flags Garden [Jardín de las Banderas Americanas] and the City Museum.