The church of San Francisco is one of the typical postcard images of Salta. Unmistakable with its high tower and its characteristic colors, important historical events took place within it.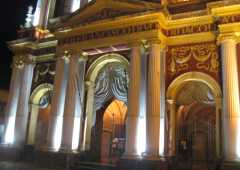 When the city was founded, some estates located one block away from the main square where gifted to the Franciscan monks.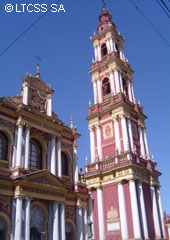 After it was rebuilt several times, the current church, the minor basilica and the San Francisco convent were finished between 1789 and 1796. However, the tower was built afterwards. In 1870 the Fray Luis Giorgi, brought Italian architects and builders to build it. Its 57 meters of height make it one of the tallest ones in the American continent.
It has only one long and thin nave made of stones and double bricks.
The funeral of the casualties during the battle of Salta was held here and Manuel Belgrano attended it. It is a National Historic Monument.