The Patagonian Protected Region has a different zoo and phytosanitary status than the rest of Argentina, which allows the commercialization of its production to the most demanding international markets.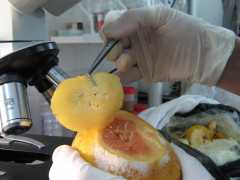 Patagonia is the only region of the Argentina  internationally recognized as a free from fruit fly area. In the same way, an extensive part of its territory is also internationally recognized as an FMD Free Area without vaccination, which generates important benefits for all regional agricultural activity, one of the economic pillars of the region.
In order to maintain this status, it is very important to carry out controls at the points of access to the region. This task is delegated to FunBaPa.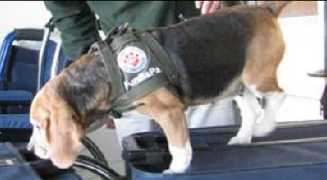 In relation to the latter, it is important to mention that at the checkpoints the ones that usually are breaking the rules are tourists who, at the time of their trip and due to lack of knowledge, often transport prohibited products. Let's see an approximate list of products of restricted vegetable and animal origin:
The products with restricted and / or prohibited income to the Patagonian Protected Region are all those capable of transporting Foot and Mouth Disease and the Fruit Fly.
The first group (relative to the Zoo Area, of "animal") contemplates standing animals, meats and products, by-products and derivatives of animal origin.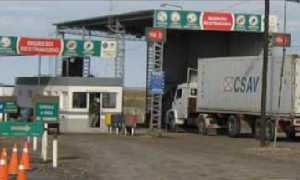 The second group (relative to the Fito Area, of "vegetal"), contemplates all the "Hostesses of the Fruit Fly". A list of the best known ones is the following: Cranberry – Pear – Damascus – Cherry – Plum – Peach – Strawberry / Strawberry / Raspberry – Fig – Pomegranate – Kiwi – Kinoto – Lima – Tangerine – Mango – Apple quince – Orange – Peppers and chili peppers – Medlars – Avocado – Pear – Grapefruit – Grape
The checkpoints are located in the course of the Rivers Barracas and Colorado. The most important ones are:
Km 714 de la Ruta Nac. Nº 3,  south of Bahía Blanca
La Adela – Río Colorado
La Japonesa
Casa de Piedra
25 de Mayo – Catriel