The meat of the Patagonian lamb is a new star of international cuisine. There are many reasons for why this has occurred.
On one hand, it offers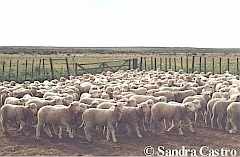 the best price on the international market due to the current exchange rate to the Peso. On the other hand, its quality is superb and enjoys the status by being a product from Patagonia, a zone held in high esteem by the European market.
For many years the ranchers had to confront a crisis that included both low exports of lamb and natural disasters, such as the eruption of the volcano Hudson, in 1990.
Spain, England and Belgium are the main purchasers of this product.
The production of lamb meat begins at the end of November in the zone of the Chubut Province, and continues into the areas around the central tableland of Chubut and Santa Cruz and finally, in the middle of summer, with the ranches located in the mountain range, the south of Santa Cruz and Tierra del Fuego.
The cold storage plants of the region have improved their services in the last years, due to the surge of commercialization that this meat has experimented. They package the meat in 9 kilo boxes, ready for consumption.
In Patagonia, the preferred way to enjoy lamb is grilled, although it is apt f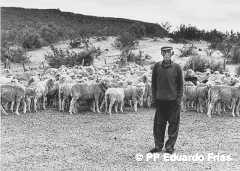 or other types of preparations (by the way the lamb of the region has a very low fat content as compared to other lamb). This is due to the diet of natural grass and the large extensions of land on which the sheep graze.
This product is shipped by plane in general, and it comes accompanied with traditional recipes. The most common form of communication between the producers and the consumers is via the internet sites dedicated to the selling of this lamb. You can find many at Google, for instance.